Why We Can't Have Nice Things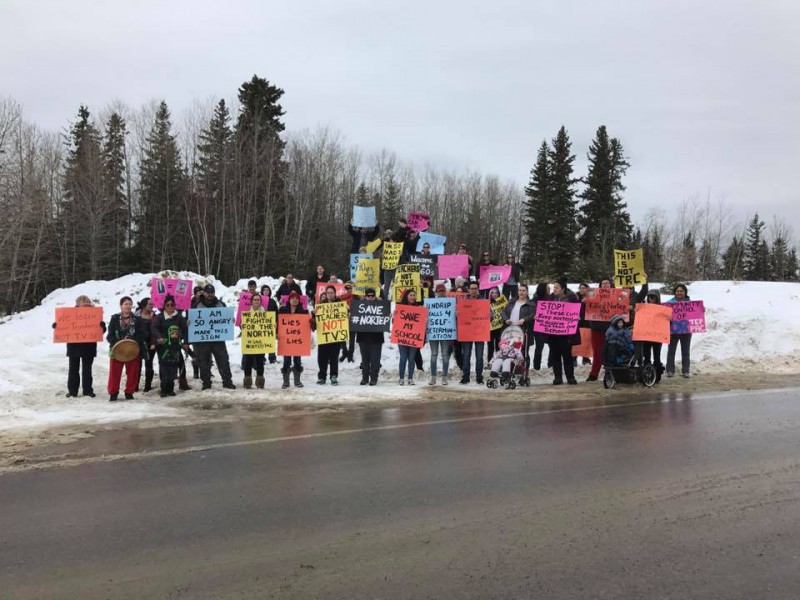 Editor's introduction: On March 15, 2017, the Saskatchewan government announced that it was cutting funding from the Northern Teacher Education Program and the Northern Professional Access College (NORTEP/NORPAC) and transferring it to Northlands Regional College to deliver that programming. The assistant deputy minister of Advanced Education described the decision by the government – currently scrambling to address a $1.2 billion deficit – as "a way of consolidating programs in La Ronge." The province funds $3.4 million of NORTEP's $4.7 million budget.
Northerners have expressed surprise, anger, powerlessness, hope, and sadness in response to this announcement. In my observation, the ones most affected by this decision are the current and future students of NORTEP/NORPAC.
I am a white settler, born and raised in southern Saskatchewan, who moved to La Ronge for work in 2001. I have worked with Northern students in communities such as La Ronge, Stanley Mission, and Southend. La Ronge is my home and I am now officially considered a Northern resident. I am writing this blog from the perspective of a Northerner, an educator, and a white settler who lives in a community where Indigenous people from all over the North come to live. I am also a PhD candidate and university instructor with an interest in feminist, anti-oppressive, anti-colonial, and anti-racist approaches to education.
Like many Northerners, I am concerned that a decision about a Northern post-secondary program has been made by political leaders in the south. NORTEP/NORPAC began in 1976 as a teacher education program in La Ronge. Its purpose, informed by the 1972 Indian Control of Indian Education position paper as well as the need for Indigenous teachers in Northern Saskatchewan, was to train Northerners to become teachers in an effort to reduce the high turnover rate in the region. The program recently celebrated its 40th anniversary and its 472 Bachelor of Education graduates. The degrees are conferred through the University of Regina and the University of Saskatchewan, and NORTEP graduates are certified to teach anywhere in Saskatchewan, though most choose to stay and work in the North.
In 1989, NORPAC was founded as a response to community requests to offer more university course options in the North. Students from all over the North come to La Ronge to obtain a B.Ed. and/or a B.A., which means they do not have to leave the North to pursue post-secondary studies.
NORTEP/NORPAC also provides supports such as student residences, a library, tutors, and bursaries. As part of the B.Ed program, students have the opportunity to do their practice teaching in Northern communities.
In September 2015, the government of Saskatchewan announced an agreement to fund NORTEP/NORPAC for five more years. However, in the summer of 2016, the government informed NORTEP Council – which governs NORTEP – that it would be terminating that funding effective July 31, 2017 in an effort to save money on administrative costs. The government also noted it would redirect the funding of NORTEP Council to another post-secondary provider to deliver the programs. Over the next few months, government officials encouraged NORTEP Council to choose a post-secondary institution that would be NORTEP's new partner in delivering the programming. Minister of Advanced Education Bronwyn Eyre affirmed in the Saskatchewan legislature on October 19, 2016, that NORTEP Council was self-determining in that process. She also assured stakeholders at the NORTEP/NORPAC stakeholders meeting in November 2016 that the government would consider the partner that NORTEP Council would recommend. NORTEP/NORPAC chose Gabriel Dumont Institute (GDI) as the most suitable partner to deliver their programs. Northlands College did not submit a full proposal in the consultation process.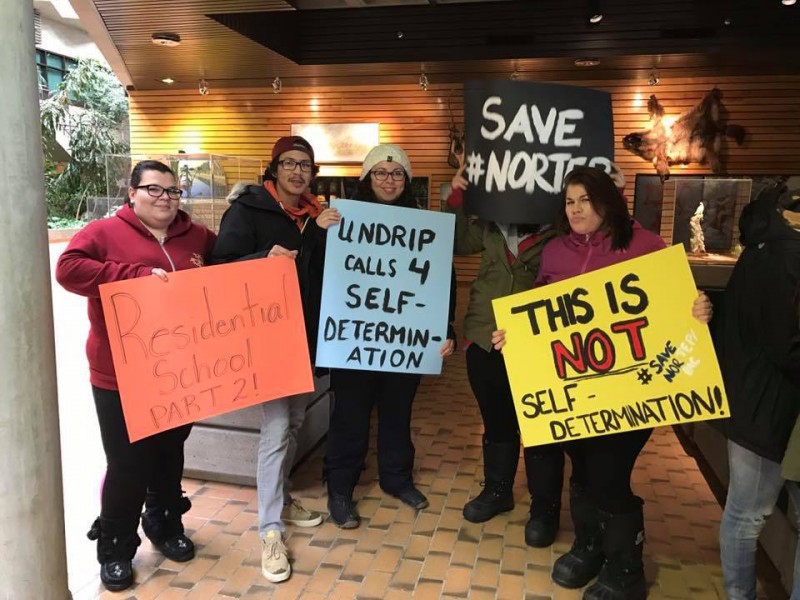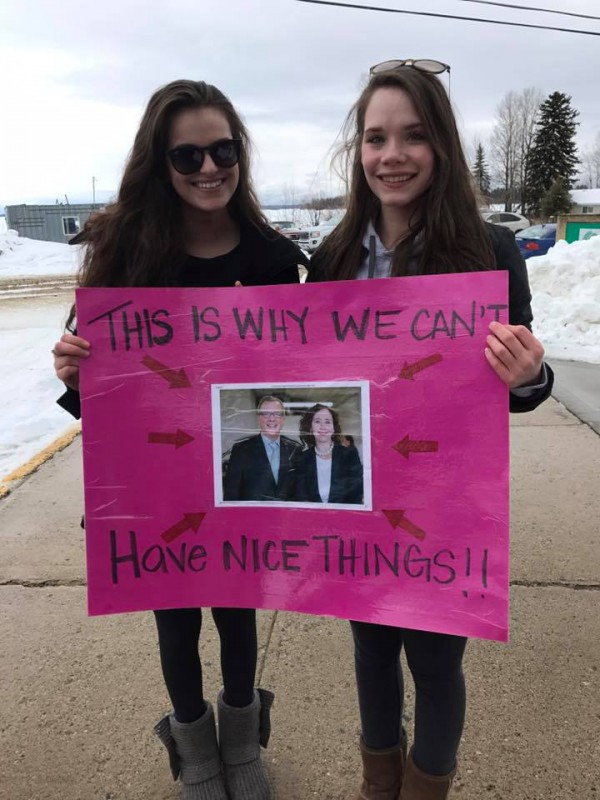 The decision by the Minister to transfer funding to Northlands College is seen among many in North as contravening the recommendations of the Truth and Reconciliation Commission and Indian Control of Indian Education. Students of NORTEP/NORPAC are worried about the future of the program. While Minister Eyre has repeatedly stated that the students come first, the students say that the government's actions indicate something else. On March 16, NORTEP/NORPAC students organized a protest and marched from Mistasinihk Place, the current home of NORTEP/NORPAC, past Northlands College and the office of the Town of La Ronge, stopping to pose for photographs on one of the sites of an early NORTEP campus. They did a sit-in at the office of the Ministry of Education in La Ronge. This was not the first protest by NORTEP/NORPAC students and it likely won't be the last. Students have also taken to the news and social media to voice their concerns, noting that they don't agree with the Minister's decision and are worried that Northlands College may not offer the face-to-face instruction and family-like atmosphere students currently enjoy at NORTEP/NORPAC. Northlands College did issue a press release noting that NORTEP/NORPAC students will experience "virtually no change", but a pattern of government contradictions in this process has damaged the climate of trust.
NORTEP/NORPAC graduates also extended their support to NORTEP/NORPAC students by changing their profile pictures on Facebook to their graduation pictures.
While Minister Eyre may defend her decision, NORTEP/NORPAC students are clearly concerned that the voices of Northerners and NORTEP/NORPAC students were excluded from the decision-making. While we may have taken for granted the progress of previous generations that fought for Indigenous control of education, a new generation is emerging to counter the regression, expressing their resiliency, determination, voice and honestly, and their sense of humour. I am proud to now call myself a Northerner and to be part of such a community of spirit and hope. In light of the recent tragedies in Northern Saskatchewan, NORTEP/NORPAC students are determined to protect and expand education that fosters the perspectives and empowerment of Indigenous and Northern peoples.
(My opinions are my own but the information I am referring to here has been widely circulated by government, media, and NORTEP/NORPAC, and is a matter of public record).
Editor's note: The provincial budget will be released on Wednesday, March 22. We will be watching to see precisely how northern education funding is allocated.