Subscribe to Briarpatch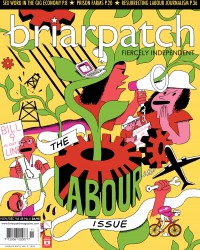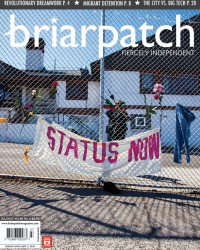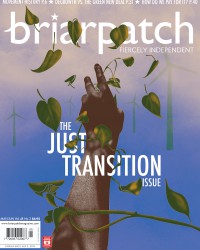 Briarpatch delivers! Subscribe now to start receiving bi-monthly doses of feisty, critical analysis delivered into your hands. Use our secure form to pay online with your credit card, or we can bill you later.
Already a subscriber? Renew your subscription below, click here to update your address, or send Briarpatch as a gift to friends and family. We also offer discounts on bulk purchases of three subscriptions and ten subscriptions for subscribers in Canada.
Or go paperless and get a digital subscription delivered in PDF format delivered by email. Select the "Digital subscription" below.
Note: Visa Debit and Mastercard Debit cards are currently not accepted on this web store. We are working on it. For now, please email publisher@briarpatchmagazine.com to arrange payment with one of those cards.