You Know Something I Don't Know
Letter from the editor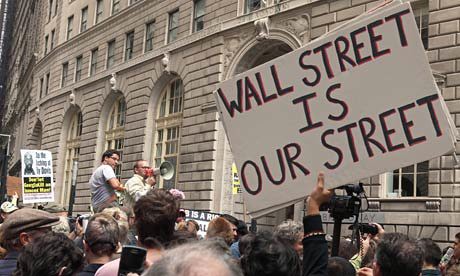 There are things I know, and a lot of things I don't know. For instance, I don't really know how banking and investments work. Simple withdrawals, sure, but syndicated finance…? Nope.
But there are people who know exactly how investments and the banking system work – how capital flows, how legislation interacts (or doesn't interact) with it, and how to pay the least to get the most out of it. Even if I don't quite understand investments and stocks, knowledge of the banking system itself is vital if anti-capitalist social movements are to leverage smart, accurate, and relevant critiques of the concentration of wealth that leads to a stratified society.
"A single activist, no matter how dedicated to the movement, cannot be expected to know everything about the intricacies of the systems impacting social and political life," writes Yutaka Dirks in this issue ("Why the Left Needs Experts," p. 4).
I won't be the person to lead the charge on dismantling the banking system. But there are historians who've established when the influence of big banks over politicians began to grow; anthropologists and sociologists who shed light on the ways money influences social behaviours; economists who determine the impacts of monopolies on contemporary state policies; and workers like those at the Canadian Union of Postal Workers who are able to draw a class analysis of financial services to serve as the basis for a campaign for postal banking. Together, these forms of expertise form a foundation for organizing for social change. No single holder of knowledge or expertise acting alone could develop an effective strategy for dismantling banking. The potential for change is greater when the web of knowledge is larger.
Herein lies the meaning of "Organizing Wisdom," the title of this issue. Wisdom comes not from knowing facts or even seeing patterns in the world, but from positioning knowledge against a moral compass. On her site Brain Pickings, Maria Popova argues: "Wisdom is the application of information worth remembering and knowledge that matters to understanding not only how the world works, but also how it should work. And that requires a moral framework of what should and shouldn't matter, as well as an ideal of the world at its highest potentiality."
Wisdom, it could be said, is well-informed, accurate, and morally oriented meaning making, and organizing wisdom is the accurate, moral pursuit of social change.
This issue specifically asks: how can social movements draw on established resources and on the wisdom of their members to propel an ethical redistribution of power?
In developing organizing wisdom, though, we must acknowledge that the process is not without its pitfalls. Both Dirks and Chris Dixon ("For the Long Haul," p. 16) diagnose some challenges that interfere with sustainable movement building. Dirks calls attention to activists' tendencies to blur nuance when knowable facts contradict ideology. Dixon writes about the "tendency toward suspicion, rivalry, and dismissal in activist circles," when egos and the race to be right compel us to criticize each other.
Still, there are powerful lessons in these pages for nurturing understanding, empathy, and loving relationships in organizing. Dixon gives myriad examples of forms of organizing that work well: those that draw on collective power, experiment with form and process, and insist on intergenerational relationships that can carry memories, lessons, and revived energy.
We can also find organizing wisdom in the library stacks. In "Access to Information" (p. 26), Shannon Lucky and Carolyn Doi explain how critical librarianship connects activists with activist histories. Librarians can facilitate access to records of subversive politics that aren't widely shared in mainstream news or literature. This access to information can be empowering for activists who want to build on the past work of their radical forebears, and it is a crucial component to filling in the gaps in institutional memory and intergenerational communication.
The wisdom of organizing obviously isn't fully represented in this issue alone. Constructions of knowledge and wisdom continue to glorify and entrench privileges, and we all have a responsibility to interrogate how epistemic authority is conferred in organizing spaces. Forging new models of organizing wisdom requires the constant renegotiation of power.
None of us knows everything, but we all know something.
Readers like you keep Briarpatch alive and thriving. Subscribe today to support fiercely independent journalism.