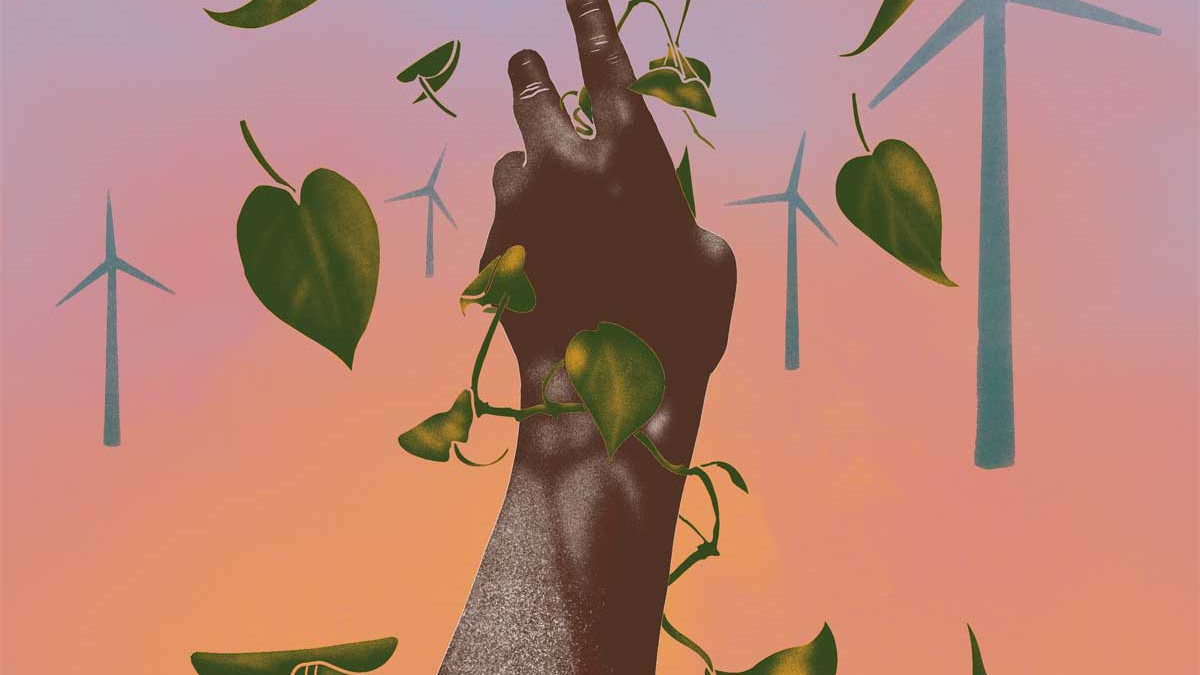 Transition and resistance in the Global South
Just transition case studies
The term "Just Transition" originated in the labour movement in the Global North and is less widely used in the Global South, where climate change and imperialist policies have the greatest impacts. People in the Global South (the global majority) are least responsible for climate change historically but suffer most from its impacts. Here are four snapshots of struggles for just transition in the Global South.
India
In the mid-2000s, Indigenous forest-dependent communities and their allies succeeded in getting legislation passed that recognized Indigenous customary rights to forests. Known as the Forest Rights Act (FRA) of India, local communities have since used it to resist mining projects and advance alternative models of forest governance and forest-based livelihoods (particularly in the Gadchiroli district). In the Korchi subunit of Gadchiroli district, 85 of the villages had their forest rights recognized between 2009 and 2011. They are now in the process of forming a subunit-level federation of democratic, participatory gram sabhas (village assemblies). They are also organizing to receive economic benefits from forest products, which are otherwise appropriated by state agencies and private firms who exploit local villagers as day labourers. Women, excluded from traditional decision-making processes, created their own collectives which have won land rights and rights to the profits from forest products.
China
China's economic growth has relied heavily on coal power plants, but catastrophic air pollution, weak coal prices, and climate change have led the state to oversee the rapid development of solar and wind power manufacturing and energy generation. In Liulong, the government has built the largest floating solar farm in the world on a lake created by the collapse of abandoned coal mines. Governments from Vietnam, Japan, and Taiwan have studied the project. There are plans to replicate the floating solar farm in over a dozen other sites in the province; these sites would collectively generate as much power as a commercial nuclear reactor. However, the top-down nature of these large projects means local communities and workers remain exploited and are not empowered agents of the transition. Localized protests and mass labour unrest are rampant across China (if largely unreported in the West) and met with vicious repression by the state. As such, large government energy transition projects in China typically lack social justice.
Kenya
Since 2013, the Kenyan government has been working to establish a US$2-billion privately operated coal power plant near a UNESCO World Heritage Site in Lamu County. Locals have organized the Save Lamu campaign, coordinating with the international deCOALonize project, to stop construction of the coal power plant. Their concerns include inadequate consultation, inaccurate environmental assessments, land theft, the impact on ecology and fisheries, and a lack of consideration of alternative energy generation. The groups have attempted to fight the coal plant through protest, publicizing their concerns, and launching a legal appeal before Kenya's National Environment Tribunal, which concluded in February 2019.
Brazil
Even before the recent election of fascist president Jair Bolsonaro, Indigenous forest communities in Brazil faced systematic assault, including the assassination of community leaders and activists. It's estimated that just 1 per cent of landowners control nearly half of all arable land in Brazil. The Marxist-oriented Landless Workers' Movement (Movimento dos Trabalhadores Rurais Sem Terra, MST) is the largest social movement organization in Latin America, with 1.5 million members organized in 23 of 27 Brazilian federal units. The MST uses radical popular education, land occupations, and other organizing strategies to create co-operative farms, schools, and clinics, while centring Indigenous culture, knowledge, and agro-ecology. Through these methods, the MST has secured land titles for 350,000 families in 2,000 local sites, while resisting corporate logging operations on Indigenous lands. MST land occupations have also thwarted the commodification of forests by liberal NGOs based in the Global North seeking to buy up forests for use as carbon offsets in the state of Paraná.
Readers like you keep Briarpatch alive and thriving. Subscribe today to support fiercely independent journalism.