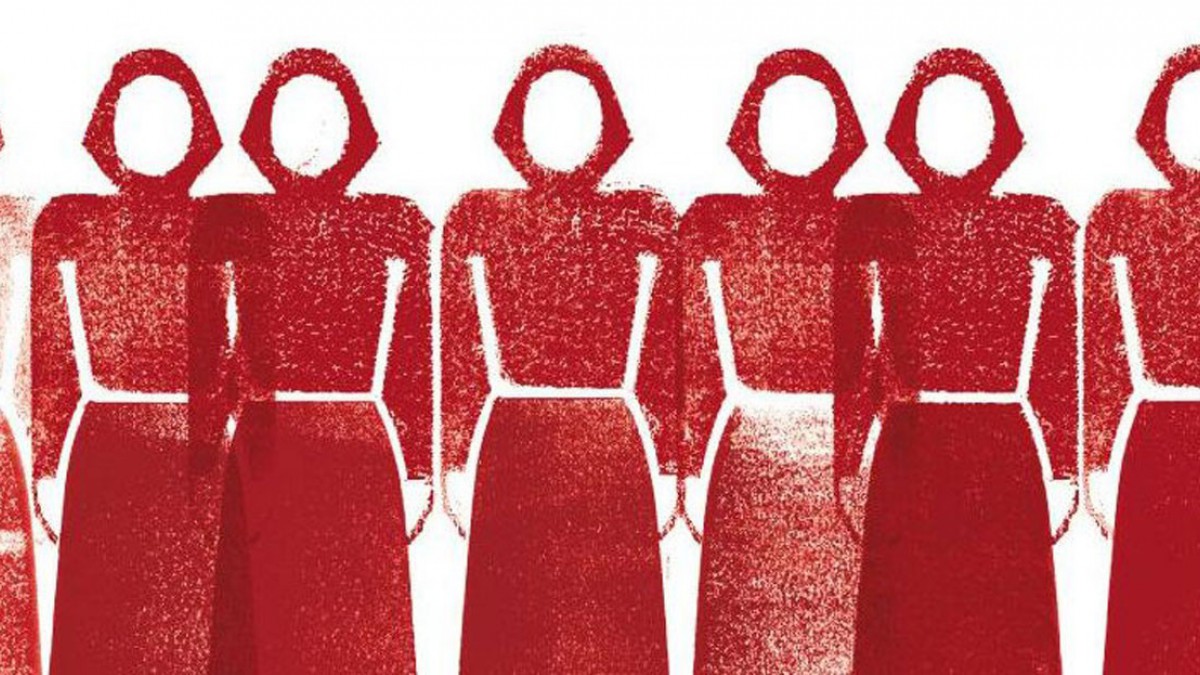 Not in my backyard or anyone else's
"Ordinary, said Aunt Lydia, is what you are used to. This may not seem ordinary to you now, but after a time it will. It will become ordinary."
So concludes the sixth chapter of Margaret Atwood's The Handmaid's Tale. The main character, Offred, is recalling the haunting advice of Aunt Lydia, who works for the government of Gilead. A totalitarian and repressive regime, Gilead strictly controls the lives of women like Offred. Before this regime took power, Offred was able to speak, move, and organize freely. Now, she is a handmaid – a class of women kept and used by the state solely for reproductive purposes.
Offred's memory is a good reminder of what can happen under a repressive regime, real or fictitious: if the people begin to accept the new laws or practices – or if they stop paying attention to changes – anything can become normalized.
The Handmaid's Tale is finding current cultural relevance as video streaming service Hulu prepares to launch its TV adaptation on April 26, 2017. Though the book hasn't gone out of print since its publication in 1985, the new series is making a particular impact against the backdrop of President Trump's draconian agenda on reproductive rights.
At the beginning of his first week as president, Trump signed an executive order banning federal funds from going to international aid organizations that perform abortions. He supports a ban on abortions in the U.S., and he has vowed to repeal the Affordable Care Act, defund Planned Parenthood, and appoint anti-abortion judges to the Supreme Court with hopes of overturning Roe v. Wade. By all accounts, the fight is on for Americans to defend their rights to comprehensive and accessible reproductive health care.
Many might think that in Canada, by comparison, we're doing much better. It's true that the Supreme Court of Canada's 1988 R. v. Morgentaler decision determined that abortion, like any other medically necessary procedure, should be publicly paid for and equally available to all who need it. In practice, though, this isn't the case.
Problems of access have been well-documented. For example, the Atlantic provinces have few abortion providers (with no providers at all in P.E.I.), and the territories have no providers offering abortions after 14 weeks. Cost and availability vary across the country. As Sara Tatelman previously documented in Briarpatch, issues of cost and access become especially problematic for young patients and those in rural or remote communities. Doctors can still opt out of prescribing contraceptives, performing abortions, or referring a patient to a doctor who will – and if a patient lives somewhere with only one doctor (or one that visits infrequently), the implications are particularly frightening.
A positive development is Health Canada's recent rollout of Mifegymiso, a two-drug abortion medication. Approved in July 2015, the drug has been available only since January 2017. This drug combination is already used in 60 countries, is on the World Health Organization's list of essential drugs, and is an effective and safe abortion option.
But a new medication won't solve all our problems. Patients still require a prescription from a doctor, and must take one of the two drugs while in the presence of the prescriber. Cost is still a barrier as well: currently, only British Columbia and Ontario have billing codes for medical abortion (though other jurisdictions are working on developing billing codes), and without coverage, the procedure could cost up to $300. Moreover, Mifegymiso is only available so far at a few clinics in the urban centres of Vancouver and Calgary. Though availability will increase in the coming months, all of these gaps still mean that patients in remote locations or with an anti-choice doctor may be prevented from accessing this treatment.
Legal abortion is not something we should take for granted. In the current federal Conservative Party leadership race, three candidates – Brad Trost, Pierre Lemieux, and Chris Alexander – have made statements in favour of restricting sex-selective abortions. We must be vigilant about defending and expanding our rights in this context of changing norms and renewed political interest in making restricted reproductive freedoms "ordinary."
Many across the world have recently been showing solidarity for Americans who face very real threats to their reproductive rights. An estimated 110,000 Canadians marched across the country in women's marches on January 21, 2017. But while we need to keep supporting reproductive rights everywhere, we can't ease up on the misogynistic themes in political discourse in our own backyard. We need equitable access to reproductive options, reliable health-care practitioners, and affordable and accessible services across the country. The Handmaid's Tale may be a fictional dystopia, but our real world is inching toward restricted reproductive rights. We can't stop paying attention.
Readers like you keep Briarpatch alive and thriving. Subscribe today to support fiercely independent journalism.