Charting a Labour Movement in Crisis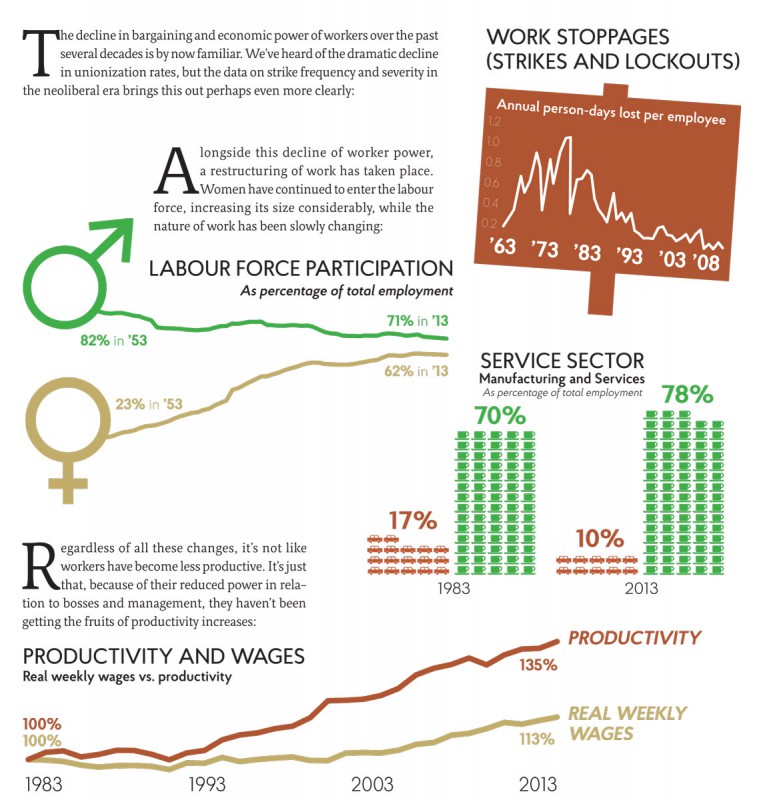 This series of infographics has been adapted from print for online publication. Click each image to enlarge.
Like what you've read? Help us reach our goal of 100 new monthly sustainers this fall. With as little as $5/month, you can keep our fearless journalism coming.
Become a monthly sustainer today!
close