All the ways that Canadian journalists serve the ruling class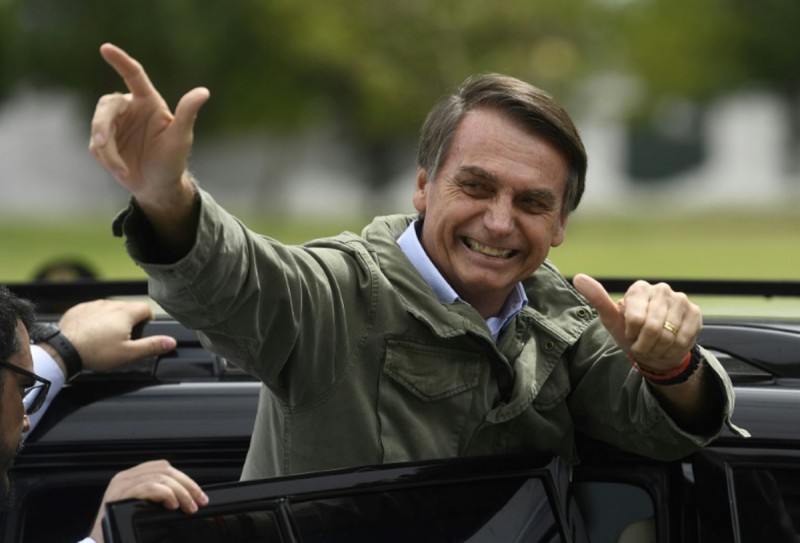 In late October, fascist Jair Bolsonaro was elected as president of Brazil. Many news outlets around the world had worked hard to document the litany of racist, homophobic, sexist and ecocidal statements the former army captain had made.
So how did Canada's national broadcaster respond to the news of his candidacy? By wondering aloud: "What a far-right Bolsonaro presidency in Brazil means for Canadian business."
The article and related tweets were immediately condemned by Canadians, journalists, and Brazilians. The broadcaster eventually apologized. But even that was criticized, with media critic and New York University journalism professor Jay Rosen tweeting: "The @CBC is not a tip sheet for rich investors, is it? If authoritarians – like the one who just became president of Brazil – have their way, public broadcasters will either be defunded or absorbed into the state. The CBC better wake up."
But this wasn't an isolated incident. Far from it, in fact.
Over the last few months and years, we've seen an ever-growing list of examples in which ostensibly neutral Canadian journalists accidentally expose themselves as propagandists for the ruling class – and face next to no repercussions. Currently, some of the country's top "objective" reporters are breaking kayfabe to dismiss calls for nationalizing GM's Oshawa plant, which the car manufacturer just announced that it's closing.
Of course, it's a complicated process: journalists themselves aren't usually handed marching orders from corporate overlords. Back in 1988, Noam Chomsky and Edward Herman identified five filters that create hidden biases: monopolized ownership, dependence on advertising, creation of go-to sources, the use of "flak" to deter counter-hegemonic reporting, and a resolute commitment to anti-communism (now anti-terrorism). Such biases are only compounded by the whiteness and affluence of many journalists in major newsrooms.
Here, we chart four more egregious examples from Canadian media that have been largely forgotten (and a few honourable mentions).
1. Crackdown on the CJFE for criticism of Israel
Israeli forces have killed over 214 Palestinians and injured nearly 18,000 more since the Great March of Return began in the Gaza Strip on March 30, making it the deadliest conflict in the region since 2014. The press freedom organization Canadian Journalists for Free Expression (CJFE) joined other groups around the world in swiftly condemning the slaughter: an April 2 statement by staffer Kevin Metcalf read that "CJFE is gravely concerned by attacks on demonstrators and media in Gaza."
Even quicker was the response from Canadian journalists to the CJFE statement. The Globe and Mail's Doug Saunders tweeted that "such politicking can damage our reputation, and thus freedom" while Canadaland's Jesse Brown suggested Metcalf's statement "went far beyond" what was appropriate, "voicing his personal political opinions in CJFE's name." Many other Canadian journalists condemned the condemnation, including CBC's Robyn Urback, Macleans' Ken Whyte, and Global's David Akin.
CBC's Carol Off resigned as CJFE's annual gala committee chair. Metcalf was fired.
In contrast, CJFE had recently condemned Iran's suppression of protesters without any backlash.
When pressed, the gaggle of journalists claimed the so-called Israel-Palestine conflict was uniquely political and thus required a representing organization not to take sides. The journalists in question rarely wrote about Israel prior to or after the incident. In an April 2 column, Saunders had mused that Hamas may have sent "fighters, albeit unarmed" to be massacred by the Israel Defense Forces as an attempt to "draw a disproportionate response from the Israeli military"; a very common right-wing trope.
Metcalf still doesn't have his job back at CJFE.
Honourable mention: Journalists slamming Unifor Local 597 in Gander for publishing a classic name-and-shame video of scabs, despite the workers being locked out since 2016 and having little support. Others poo-pooed the tactic, as if one of their colleagues didn't recently mistake "Solidarity Forever" for "I've Been Working on the Railroad" at an NDP convention.
2. Uproar over a hat getting "borrowed" at a Toronto anti-fascist rally
Look, it wasn't the smartest thing to do. The few far-right agitators looking to create a story were probably thrilled when a member of the antifascist side stole the hat of a Toronto Sun photographer at a rally in August, which Sun columnist Sue-Ann Levy turned into a story about antifa being just as violent as the Islamophobic fascists. (Levy has now been further disgraced – yet still unpunished – for her role in publishing fake anti-migrant news that likely incited someone to try to burn down the hotel where migrants were living.)
But it wasn't until CBC Opinion editor and National Post alumnus Robyn Urback decided to blow up the story that it became a serious issue. Her column – tweeted out with the alarmist headline "A Canadian journalist was physically attacked for doing his job. That should be huge news" – resulted in over 700 retweets and 1,100 favourites. The photographer allegedly incurred a concussion from the hat stealing, but no medical evidence was ever provided for the claim.
Rearing their heads once again, both the CJFE and Canadaland's Jesse Brown condemned the "attack" and called for the police to take action. The man was later arrested for assault.
Honourable mention: Barrick Gold founder Peter Munk's hagiographic treatment following his death, with pundits sniping any criticism of him despite his company having devastating impacts around the world: multiple cyanide spills in Argentina, gang rapes and violent abuse by private security in Papua New Guinea, the killing of at least 65 people by local police at its mine in Tanzania. Unsurprisingly, journalists, including Steve Paikin, host of TVO's The Agenda, attended the recent Munk Debate – named and sponsored by the very same rapacious capitalist – between white supremacist Steve Bannon and Iraq War propagandist David Frum.
3. Conned into defending The Rebel
Back in early 2016, the Alberta NDP made the surprisingly admirable decision to ban Ezra Levant's far-right blog The Rebel from all government events, following an attempt by the province's self-described bureau chief – who had previously referred to people from the Middle East as "sand box savages" – to enter a media briefing about the oil and gas royalty review.
Predictably, Canadian journalists showed up to argue that The Rebel had a right to be in the room. Major organizations including the Canadian Association of Journalists and CJFE expressed support for the province reversing its decision. Later, the same organizations went to bat for The Rebel again when it was denied press credentials at an international UN climate summit. Ignorance was no excuse: by then, the website had clearly articulated its vehemently anti-migrant, Islamophobic, alarmingly far-right slant that later saw neo-Nazi correspondent Faith Goldy on scene at Charlottesville when Heather Heyer was murdered.
Honourable mention: The emergence of Lindsay Shepherd at Wilfrid Laurier University in late 2017. A mishandled reprimanding of a faux-leftist TA who showed a Jordan Peterson clip without warning in class turned into a global outrage, supported by Canadian media pundits including Emmett Macfarlane and Christie Blatchford. She quickly transformed into a far-right icon, which almost certainly wouldn't have happened without media consternation and promotion. She's now appearing at events hosted by The Rebel and inviting other far-right speakers including Faith Goldy and Frances Widdowson to speak on campuses.
4. Celebrating the rotating door into flakdom
Journalists love to joke about public relations being the "dark side." But few of them take the criticism to heart – after all, it's more than likely their long-term goal.
In late August, CTV's Laura Payton left her job as a journalist to work for the Communications Security Establishment, the spy organization that operates close to CSIS under the Minister of National Defence. The CSE, part of the notorious "Five Eyes" group, has come under fire in recent years for terrifying mandate creep that could compromise the privacy of Canadians via Bill C-51. But that didn't stop journalists from showing up in droves to congratulate Payton for the gig, including the CBC's Rosemary Barton and the Toronto Star's Alex Boutilier and CP's Mary Gazze.
Far beyond a simple congratulation for a job switch, this arguably represents an implicit endorsement of taking on the deeply imperialist work of militant surveillance. While less blatant, we've seen a similarly celebrated bleeding of journalistic talent into government services including Postmedia's Michael Den Tandt to the Prime Minister's Office, the Edmonton Journal's Paula Simons to the Senate and literally dozens of journalists to communications positions in the Alberta NDP and federal Liberals following the 2015 elections.
As Carleton journalism professor Christopher Waddell told iPolitics in 2017 following the Den Tandt hire: "How were they covering whatever they were covering and did the possibility of their future job colour the sort of journalism they were doing? Retrospectively, (the audience) may think they've been somehow tricked – which, collectively, doesn't play well on journalism."