2018 Writing in the Margins shortlist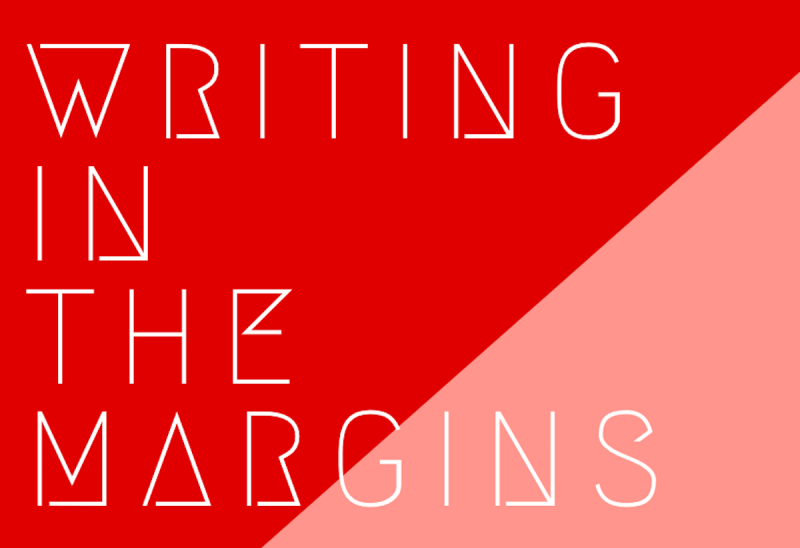 Briarpatch is delighted to announce the shortlisted entries in our eighth annual Writing in the Margins contest. Thank you to all of the writers and photographers who shared their work with us, and congratulations to our shortlisted entrants!
Creative Non-Fiction Shortlist
A Test of Resilience by Zermeena Durrani; Calgary, AB
dis place by Angel Sutjipto; Forest Hills, N.Y.
For the Dreamers by Erica Isomura; Vancouver, B.C.
I'm no f*ing Nigger by Tanya Haye; Vancouver, B.C.
Training for the Apocalypse by Hege Anita Jakobsen Lepri; Toronto, ON
Poetry Shortlist
Hunting 3000 by Janelle Pewapsconias; Little Pine First Nation, SK
johnnie walker walks by Mirusha Yogarajah; Toronto, ON
Plenitude by Daniel Karasik; Toronto, ON
Wepâhokiw by Ashleigh Giffen; Kelowna, B.C.
Women Do This Every Day by Sadiqa de Meijer; Kingston, ON
Photography Shortlist
If only they knew what we know now: Excerpts from The Suitcase Project by Kayla Isomura; Vancouver, B.C.
Messages by sharai mustatia; Vancouver, B.C.
Our Hair Story by Solana Cain; Etobicoke, ON
Saving the Northeast Swale by Meghan Mickelson; Saskatoon, SK
Voices of Generations: Positive Power in Social Struggles by Paula E. Kirman; Edmonton, AB
Our judges Alicia Elliott (creative non-fiction), Gwen Benaway (poetry), and Jalani Morgan (photography) will select one winner and a runner-up in each of their respective categories. The winners will be published in our March/April issue and the runner-up stories will be published online on this website in the coming weeks.
We will announce the best hometown entry in the coming days!
This contest was possible thanks to our sponsors, Paper Umbrella and Doubleday Canada – Penguin Random House Canada, and a grant from the Regina Public Interest Research Group (RPIRG).