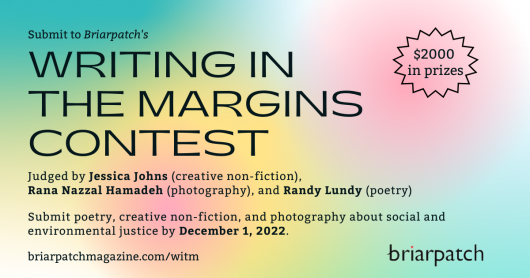 To submit to the contest, please fill out this submission form. The deadline for photography entries has been extended to December 12, 2022. Submissions are closed for poetry and creative non-fiction.
Briarpatch is accepting submissions of original, unpublished writing and photography for our 12th annual Writing in the Margins contest. This year the categories are creative non-fiction, poetry, and documentary photography. Have your work seen by judges Jessica Johns (creative non-fiction), Randy Lundy (poetry), and Rana Nazzal Hamadeh (photography).
Briarpatch is seeking fresh writing and photography that brings to life issues of political, social, and environmental justice. We want writing and photos from the edges – from new creators who have something important to say, or from longtime creators who can show us a new way of seeing things.
Winning entries in each category will receive cash prizes of $500 and will be published in Briarpatch, an award-winning, nationally distributed magazine of culture and politics. Runners-up in each category will receive cash prizes of $150 and will be published online.
The deadline for submissions is December 1, 2022. Entrance costs $25 and includes a one-year subscription to Briarpatch (entrance details are below, and we have a limited number of bursaries for low-income writers and photographers).
Judging
This year's creative non-fiction entries will be judged by Jessica Johns.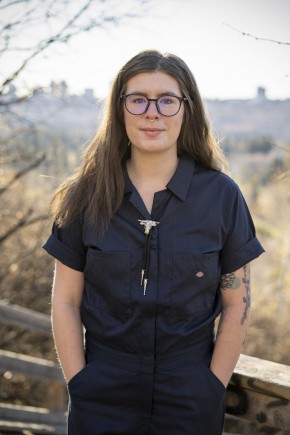 ​​Jessica Johns is a nehiyaw aunty with English-Irish ancestry and a member of Sucker Creek First Nation in Treaty 8 territory in Northern Alberta. Her short story "Bad Cree" won the 2020 Writers' Trust Journey Prize and her novel of the same name will be released in January 2023.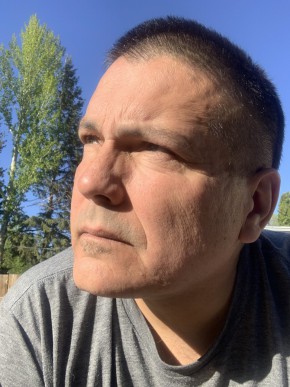 This year's poetry entries will be judged by Randy Lundy.
Randy Lundy is a member of the Barren Lands (Cree) First Nation in Brochet, Manitoba. He is the author of four award-winning full-length books of poetry, most recently Field Notes for the Self (2020), Blackbird Song (2018), and the chapbook In the Dark Times (2022). He teaches in the English department at the University of Toronto, Scarborough and is the editor of the Oskana Poetry & Poetics series at University of Regina Press.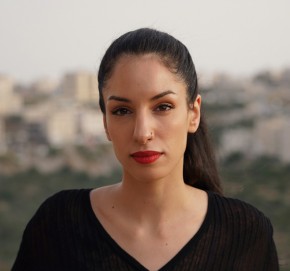 This year's photography entries will be judged by Rana Nazzal Hamadeh.
Rana Nazzal Hamadeh is a Palestinian-Canadian artist. Her photography, film, and installation works look at issues related to time, space, land, memory, and movement, offering interventions rooted in a decolonial framework. Her practice is informed by the knowledge emerging from grassroots movements for justice, both in occupied Palestine and across Turtle Island. Rana holds a master of fine arts in documentary media from Toronto Metropolitan University and is based between Ramallah and Toronto.
Prizes
We will select one winner from each category. Each winner will receive $500, and their submissions will be published in the May/June 2023 issue of Briarpatch, following a collaborative editing process.
Honourable mentions will receive $150, and their submissions will be featured online alongside contest winners at briarpatchmagazine.com.
The best local entry (from an entrant based in Regina and surrounding area) will receive a special prize package of books.
How to enter
Creative non-fiction
Creative non-fiction submissions should not exceed 2,000 words. Please attach your submission as a DOC, DOCX, or PDF file. Your submission should include the title of your work, but in order to ensure fairness and anonymity in judging, please do not indicate your name on the submission itself.
Poetry
Poetry entries are limited to one poem that should not exceed two pages in length. Please attach your submission as a DOC, DOCX, or PDF file. Your submission should include the title of your work, but in order to ensure fairness and anonymity in judging, please do not indicate your name on the submission itself.
Photography
Please submit between 1 and 7 original, unpublished photos that document an issue of social, environmental, or political justice. We're interested in photos that show a deep and enduring engagement with the issue, land, event, or community that you're documenting.
Please also provide either:
one artist statement of up to 350 words, to accompany the entire set of photos
a caption of up to 50 words to accompany each photo
Photographs must be digital files – we will not be accepting print submissions by mail. The photograph does not need to have been taken with a digital camera; scans of negatives, transparencies, or photographic prints are acceptable. Watermarks are not acceptable. All digital files must be 20 megabytes or smaller, must be in JPEG or .jpg format, and must be at least 1,200 pixels wide (if a horizontal image) or 1,200 pixels tall (if a vertical image).
Deadline
The deadline for entry is December 1, 2022. Any entries received after midnight Central Standard Time on this date will not be considered.
Winners will be notified in January 2023, and will be announced on the website after January.
Submission form & entry fee
To submit to the contest, please fill out this submission form.
Entry fee
Your $25 entry fee gets you a full year's subscription to Briarpatch (regularly $29.95). This fee helps to cover the costs of organizing, promoting, and administrating the contest, as well as the cash prizes. Please note that U.S. submissions cost $40 and other international submissions cost $45 to cover the additional costs of postage for your subscription.
To pay your entry fee online with your credit card or PayPal account, fill out the form below:
Payment can also be made by cheque or cash (mailed separately with your name clearly identified) to Briarpatch Magazine, 2138 McIntyre Street, Regina, SK, S4P 2R7; or over the phone with your credit card at 1-866-431-5777.
Bursaries
We know that for some, a $25 entry fee can be prohibitively expensive. So we've created a bursary that will cover the cost of entry for 10 low-income writers and artists living in Canada. We will give out bursaries on a first-come, first-served basis for those who request them. People who receive a bursary to cover the cost of entry will also still receive a year-long subscription to Briarpatch. You can request a bursary on the submission form, and we will reply to you by email to let you know if there is a bursary available for you. We have three bursaries remaining for photographers.
Other details
Please submit only one entry per person. Entries must be original, unpublished, and not submitted simultaneously to other publications or contests. Entrants must agree to be bound to the contest rules. The decisions of our keen-eyed judges are final. Winners may be requested to engage in a collaborative editing process with Briarpatch editors prior to publication.