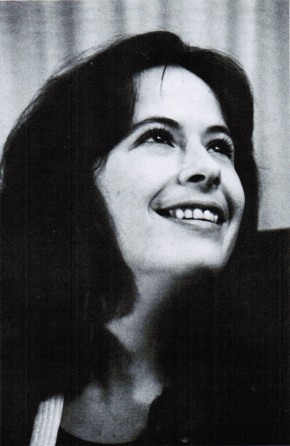 Pitches are due March 7, 2022.
The Andrea Walker Memorial Fund was established in 1986 to commemorate the life of Andrea Lea Walker, a former Briarpatch staff person and a well-known, much-loved, and widely respected member of the progressive movement in Saskatchewan. She died at the age of 33 following a long battle with cancer.
The $500 annual fund was established to assist writers and artists who are addressing health issues through a feminist lens, and grants payment for a feature article, photo essay, or graphic narrative to be published in the July issue of Briarpatch Magazine.
After 36 years, the Andrea Walker Memorial Fund is coming to an end in 2022. This will be the last year we are accepting pitches, and one contributor will receive the full $554 remaining in the fund.
How to submit
To submit, please send a pitch to pitch [at] briarpatchmagazine.com with the subject line "Andrea Walker Memorial Fund" by March 7, 2022. Please read our submissions guidelines and a guide to pitching Briarpatch. Your pitch should outline what ground your contribution will cover and how you are connected to the topic. Please include a short writing sample.
We are especially interested in pitches that address how public health care and policy impact the well-being of women, non-binary people, and Two-Spirited people. A strong pitch will commit to a blend of critical analysis and on-the-ground reporting and investigation, and account for the intersections of race, class, disability, and/or sexuality with gender.
Past winners have included features on women's end-of-life care, non-binary people transitioning outside of the medical establishment, the unique dangers facing women drug users, the struggle for access to abortion in Canada's rural communities, decolonizing women's emergency shelters in Alberta, and confronting the erasure of Indigenous women and Two-Spirited people in HIV movements.
Briarpatch staff will select one pitch to develop into a feature article. If your pitch is selected, a first draft is due April 11, 2022, with an intensive collaborative editing process lasting until the second week of May. We reserve the right to edit your work (with your active involvement), and cannot guarantee publication.