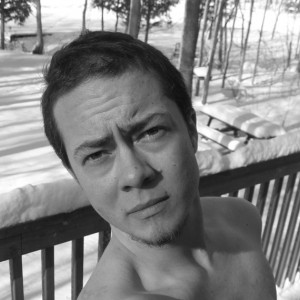 Calvin Neufeld is a vegan transsexual living off-grid in rural Ontario with his wife and their two pugs. He is a member of Ontario's Trans Health Lobby Group and works part-time for Rainbow Health Ontario, a government-funded initiative with a mandate to promote better access to services and to enhance the health of Ontario's LGBT communities.
Magazine

Yesterday I received a long-awaited item in the mail: an application package for admittance to the Gender Identity Clinic at the Centre for Addiction and Mental Health in Toronto. This is the golden ticket for Canadian transsexuals who are in need of medical care (including hormones, surgeries and counselling) and who can't afford to pay for it themselves. Toronto's Centre for Addiction and Mental Health, commonly referred to as CAMH, is the gateway to it all.

Magazine

Carol Adams' The Sexual Politics of Meat is an indictment of the gender politics inherent in a meat-eating culture. It's also an indispensable resource for those who want to delve into the complex relationship between consumption, hierarchy and domination. With great clarity, Adams lays out the interconnectedness of meat eating and male dominance, of animal oppression and the oppression of women – in short, the sexual politics of meat.

Magazine

Calvin Neufeld embraces the simple life in an effort to be debt-free by 26.