The colour of food
A historical photo essay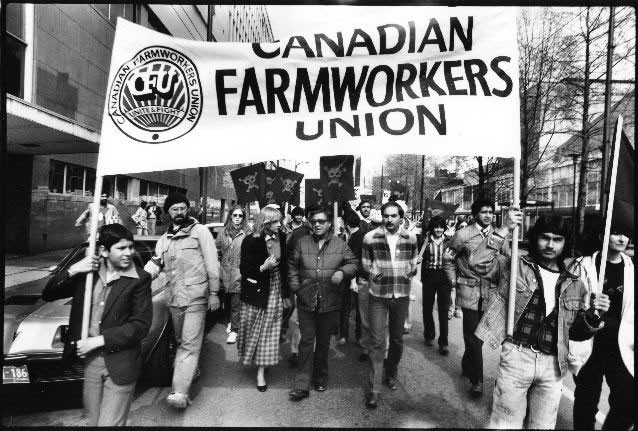 Farm workers and their unions have always been at the forefront of the battle to reduce the toxic pesticides served on our fruits and vegetables. In the early days of the environmental movement inspired by Rachel Carson's seminal book Silent Spring and Cesar Chavez's farm workers' organizing campaigns, working class concerns around food production and nutrition for poor people were central issues in the new discourse. Farm workers fought for environmental food standards before most consumers were aware of the concept of organic food.
Yet today, many food activists seem concerned solely about directly supporting their local farmer, with farm workers' conditions absent from the seasonal garden tour map.
The reality is that, in 2011, Mexican farm workers on temporary work permits and South Asian immigrants are doing most of the work in B.C.'s fields. The local food movement and its "100-mile diet" have yet to come to terms with the working class reality of global migration that sees people of colour imported from thousands of miles away to pick our local food.
The power of farm workers to make improvements in their health and safety has long been resisted by farm owners and government policies that favour farmers and corporate agricultural profits.
In early 1983, the B.C. Human Rights Commission described the abysmal working and living conditions of farm workers in the province as the result of systemic discrimination applied through legislative racism.
Shortly after, the B.C. coroner announced the verdict of an inquest into the pesticide-poisoning death of farm worker Jarnail Singh Deol. The jury found Deol's death was a preventable homicide and made recommendations for farm workers to be included under pesticide health and safety regulations – a right other B.C. workers had taken for granted since 1917. It was not until 1993 that health and safety regulations were extended to agricultural workers – a change that was driven by the Canadian Farmworkers Union and the broad social movement that rallied workers and consumers in support of justice for farm workers.
In a punitive move a decade later, in 2003, a new B.C. Liberal government denied basic employment standard laws to farm workers and rolled back the hard-won rights of hourly paid farm workers to earn statutory holiday pay, a minimum crop rate or overtime pay.
In 2007, three women were killed near Abbotsford in the crash of an overcrowded farm labour van. In 2008, three farm workers died and two were brain injured following exposure to lethal gases on a Langley mushroom farm.
Sustainability is a hollow concept unless it sustains the whole community. Jobs with justice should be a key focus of organic and local food movements that often ignore the farm workers at the bottom of this food chain.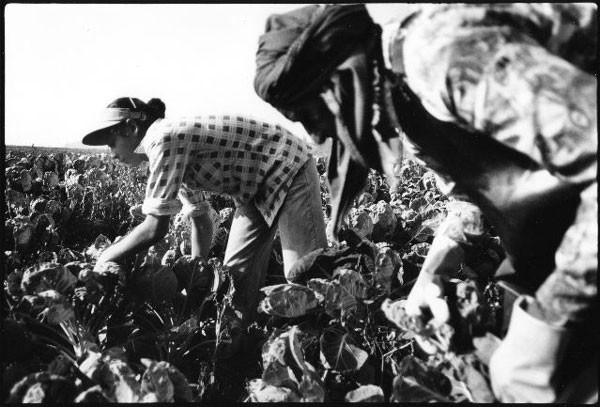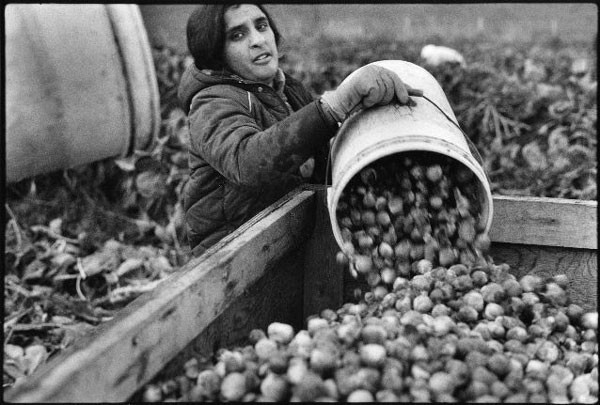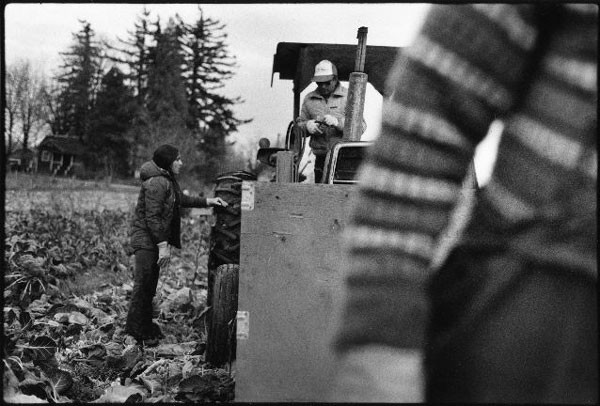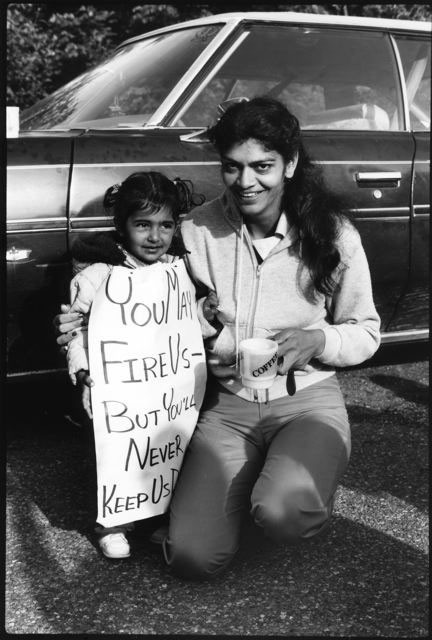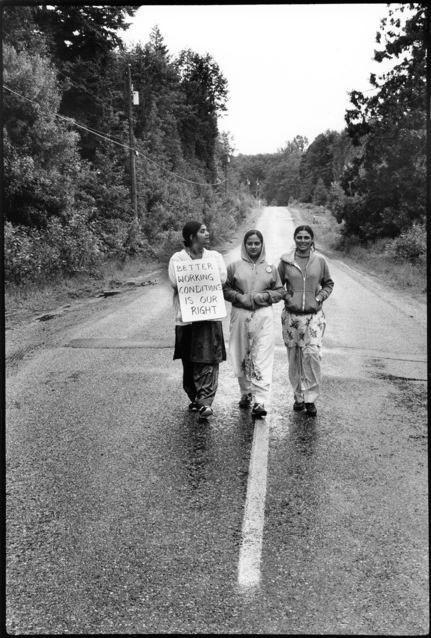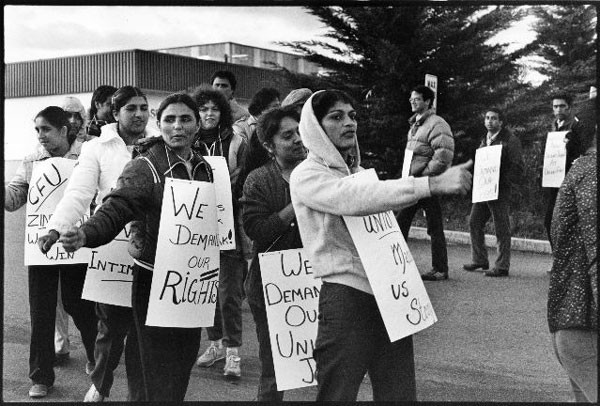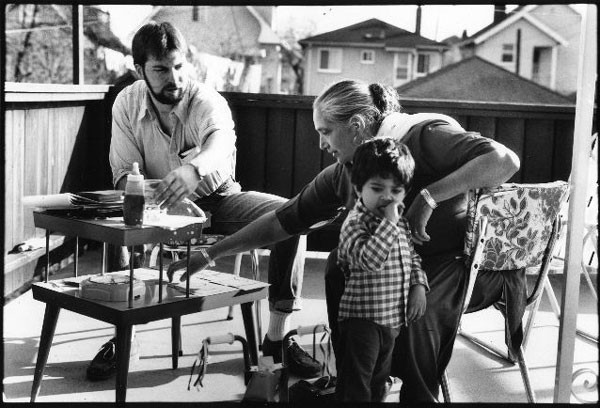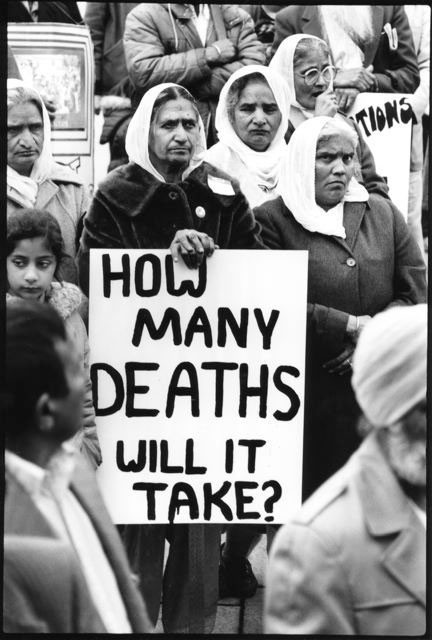 These are selected photos from a larger exhibition A Time to Change: South Asian Farmworkers in the Fraser Valley, British Columbia recently seen at the new W2: Community Media Arts centre in Vancouver. See more photos in the Simon Fraser University Library's Special Collections Archive: lib.sfu.ca/special-collections/canadian-farmworkers-union
Readers like you keep Briarpatch alive and thriving. Subscribe today to support fiercely independent journalism.