Pubs, pulpits and prairie fires
Book review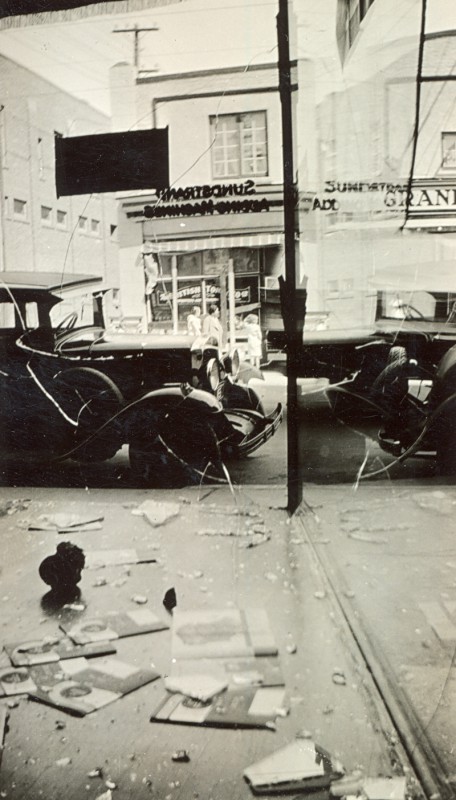 Between 1929 and 1935, the Great Depression triggered Canada's descent into what remains the worst economic downturn in the country's history. By 1935, the number of jobless had topped one million. On June 3, 1935, over 1,200 unemployed and single men from British Columbia relief camps left Vancouver to "ride the rail" to Ottawa and deliver demands for work and wages to the Conservative government of Prime Minister R.B. Bennett. For 11 days, the men travelled on the tops of eastbound boxcars and stopped along the way in Kamloops, Calgary, Medicine Hat, Swift Current and finally Regina, where the Bennett government would allow them to go no further. The On-to-Ottawa Trek ultimately ended in the Dominion Day Riot in Regina, and the subsequent return by chartered train of the bulk of the marchers to British Columbia.
These events are the subject of numerous non-fiction books — notably, Recollections of the On to Ottawa Trek by Ronald Liversedge (1973), We Were the Salt of the Earth! by Victor Howard (1985), and All Hell Can't Stop Us by Bill Waiser (2003). With the publication of Elroy Deimert's Pubs, Pulpits and Prairie Fires (Roseway, 2009), a creative non-fiction treatment is now also available. Best described as a documentary-style narrative, the book is based upon first-hand accounts by trekkers of the boxcar journey from Vancouver to Regina, the trek leaders' encounter with Prime Minister Bennett in Ottawa, and Regina's Dominion Day Riot.
The narrative is set in Grande Prairie, Alberta, at BJ's Bar and Cue Club. Each Tuesday evening at BJ's an odd trio gathers to discuss the On-to-Ottawa Trek and Regina Riot. Alongside the story's narrator (Deimert's alter ego, history professor Paul Wessner) gather an ordained United Church minister; a multi-faceted local music scene hero; a Trinidad-born ex-gospel preacher and recovering alcoholic; and an oil-patch "rig pig" and former crack abuser. The history sessions are taken to a new level when Wessner invites real-life trekkers Robert "Doc" Savage and Matt Shaw as guest speakers. Over a series of appearances, the two octogenarians systematically reconstruct the Trek's history.
In between the trekkers' visits, hist-ory session participants discuss the populist politics of Tommy Douglas and the CCF in Saskatchewan, "Bible Bill" Aberhart and the Social Credit party in Alberta, as well as more contemporary events such as the October Crisis, the Asia-Pacific Economic Cooperation Summit in Vancouver, the World Trade Organization meeting in Seattle, and the Summit of the Americas in Quebec. Deimert traces the parallels through these various episodes in Canadian history through the recurrent use of the Depression-era police tactics of clubs, horses and tear gas.
Drawing upon his experience as an English literature teacher at Grande Prairie Regional College, Deimert structures the book with interposed chapters, a technique used successfully in the late 1930s by John Steinbeck in The Grapes of Wrath. In Pubs, Pulpits and Prairie Fires, even-numbered chapters are framed by the fictional Tuesday night discussions at BJ's, and odd-numbered chapters are devoted to the unadorned and unromanticized narratives of Savage and Shaw. With this format, the two trekkers inspire listeners at BJ's to tell their own stories; by doing so, the listeners are pulled into the Trek's history.
Though the book is based upon archival material and primary source interviews with trekkers, it lacks several essential characteristics of an academic work. There are no footnotes, and an index and formal bibliography are missing. Also, the author has taken creative licence to attribute narratives to Savage and Shaw that have been compiled from interviews not only with them, but also with other trekkers. Regardless, Deimert's offering is a very accurate and fascinating read. As such, it is likely to be well-received by Trek aficionados, supporters of oral history, trade unionists and social activists, but less appreciated by historians, genre critics, and academic and critical thinkers.
Readers like you keep Briarpatch alive and thriving. Subscribe today to support fiercely independent journalism.