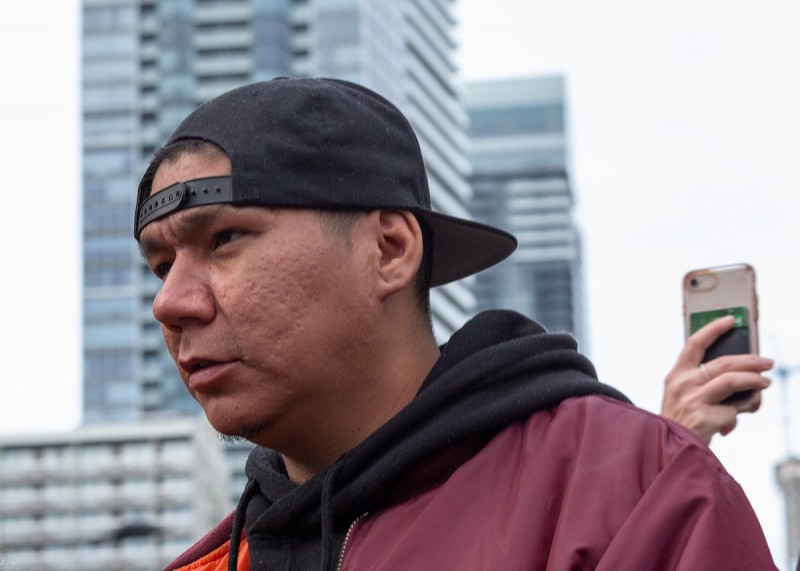 I want other people, especially those who benefit from wealth and power, to understand what it really feels like when no one is listening. I often feel overwhelmed by the pressure to speak clearly, especially when I want to vocalize pain and frustration. I fear the moment when the listener decides that I am incorrect, uninformed, or too self-interested to be speaking truthfully. I worry that to be believed I must be cordial.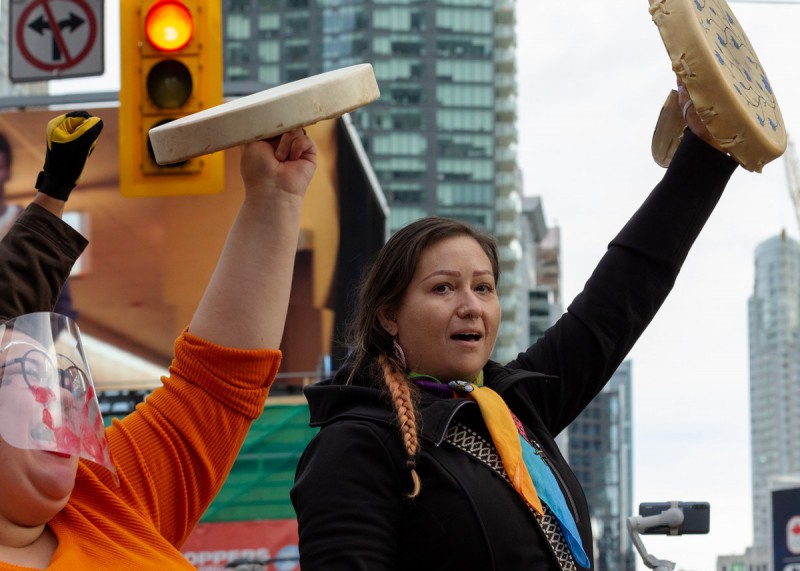 "PLEASE LISTEN" invites the viewer to imagine the voice of the subject, and to empathize with the fear of being silenced. Consider what the people in the photographs might have to say, and why people gather to shout in the streets even during a global pandemic. I want to show physical groups of people gathering during a time marked by isolation and self-quarantine. I want people to see anonymity in the masks, and to find themselves in the crowd.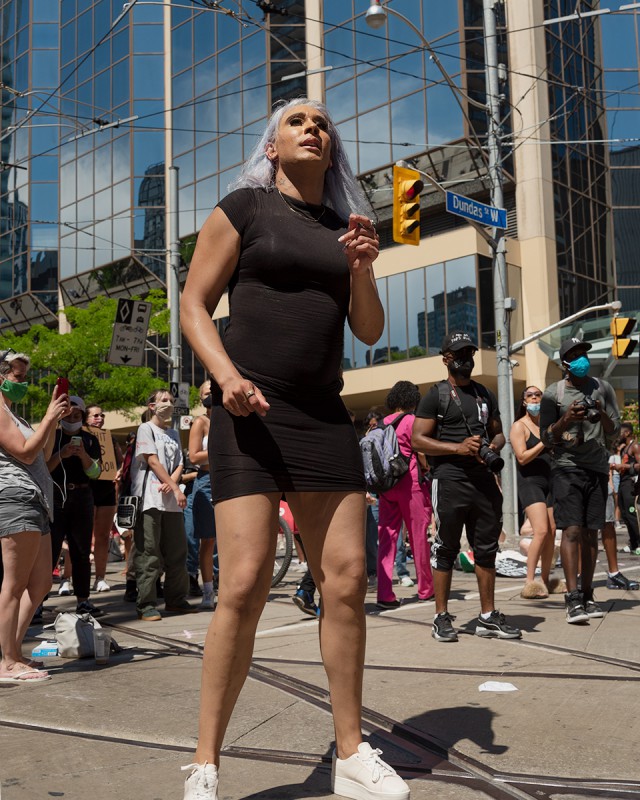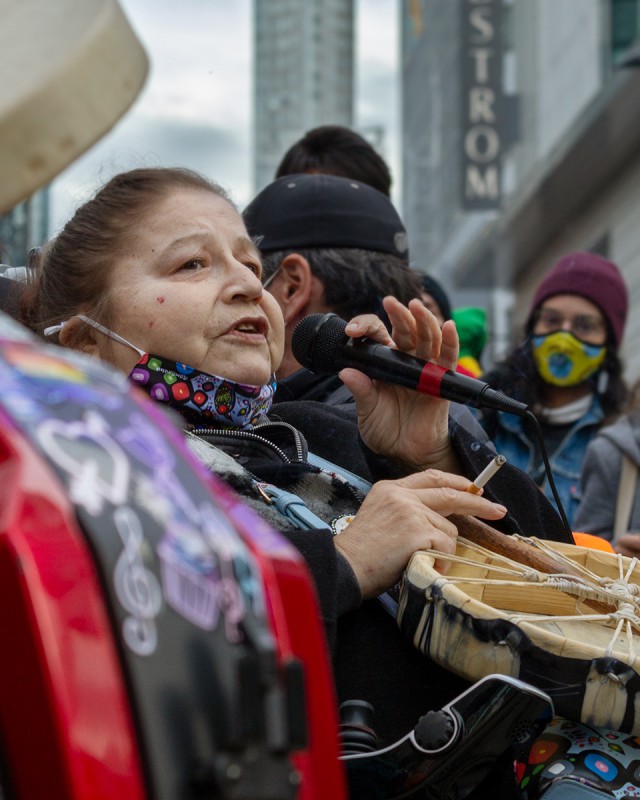 Desperation and colonial silence commanded public discourse in Toronto during the year 2020. I include images from the cusp of the COVID-19 pandemic as well as images from social justice demonstrations during varying stages of quarantine, lockdown, and social distancing. The photos show different people advocating for social justice, for decolonization, and for the dissolution of the capitalist empire during a public health crisis.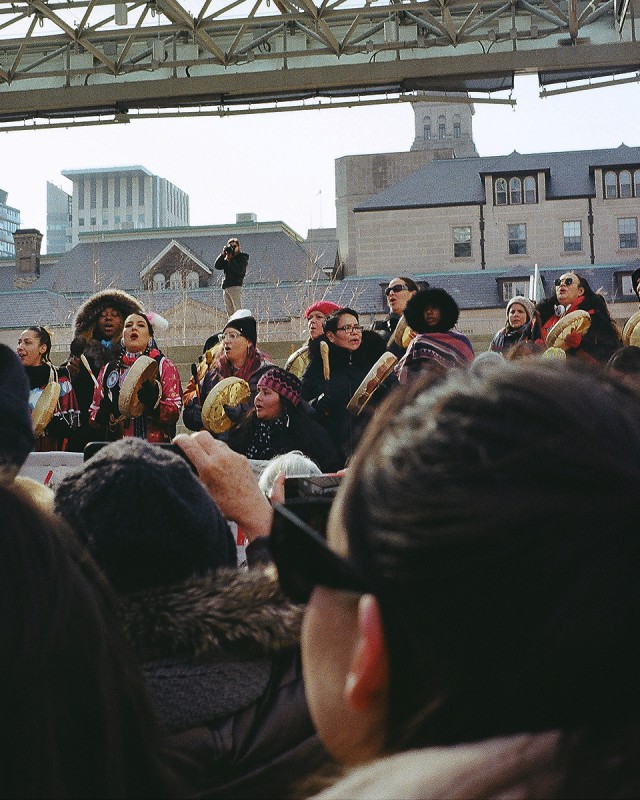 Intersecting lines, faces turned to one side, spectators within the photographs, and the backdrop of Toronto architecture embody the unease that marks public existence during a global pandemic. I want these images to remind people of the work to fight for justice. I want to illustrate the silence and isolation of shouting at people who will not listen.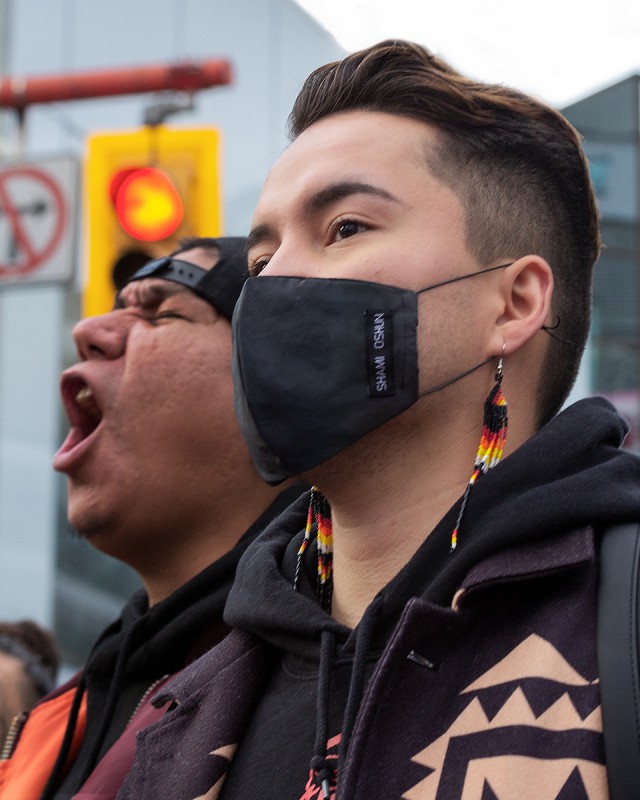 This photo-essay was the runner-up in the photography category of our tenth annual Writing in the Margins contest, judged by Pat Kane. We gratefully acknowledge the financial support of the Regina Public Interest Research Group (RPIRG) for this year's contest.