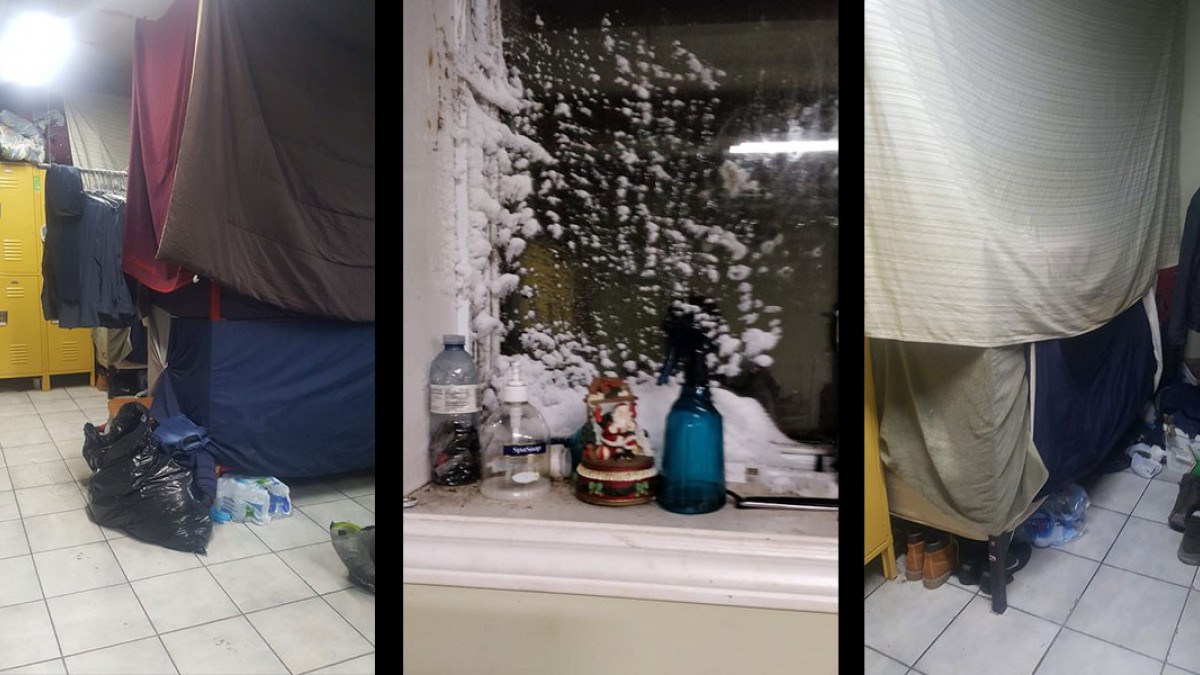 Mistreated, marginalized, migrant
Charting the wins and losses of migrant agricultural workers in Ontario during seven months of COVID-19.
"Any time a migrant worker says they're sick, it's like they're not supposed to be sick."
These are the words of Maria,* a migrant agricultural worker from the Caribbean who is currently working at a farm in Windsor-Essex County. Maria did not want to share her name, country of origin, or employer, out of fear of being punished.
Maria is one of thousands of migrant farmworkers across Ontario. These workers come from the Caribbean, Latin America, and Asia, most via the federal Temporary Foreign Worker Program (TFWP).
Like health-care workers, food couriers, and grocery store employees, migrant agricultural workers were deemed essential when Ontario went into a state of emergency in March.
The message advocates have been pushing for years is finally gaining traction: migrant work under the TFWP is not safe.
Following the deaths of three workers – Bonifacio Eugenio Romero, Rogelio Muñoz Santos, and Juan López Chaparro – the experience of migrant farmworkers in Canada has received unprecedented media attention. But the spotlight revealed more than just the high risk in their cramped living quarters and lack of PPE (personal protective equipment) during the pandemic. It shed light on the fact that migrant workers have been facing unjust treatment for decades.
The message advocates have been pushing for years is finally gaining traction: migrant work under the TFWP is not safe. As a result, workers are winning long-overdue changes to their conditions.
This timeline maps the first seven months of the pandemic, as well as the struggles, tragic losses, and victories of the migrant justice movement in that time.
March
Almost a week after the World Health Organization declared COVID-19 a global pandemic, Ontario premier Doug Ford declares a state of emergency for the province.
Medical officer of health for Haldimand-Norfolk County, Dr. Shanker Nesathurai, issues a Section 22 order that migrant workers arriving to Canada must self-isolate for 14 days, with no more than three workers per bunkhouse.
April
A group of academics forms the Migrant Worker Health Expert Working Group to "provide evidence-based guidance to both federal and provincial government agencies so that they establish adequate national standards, regulations and practices that ensure the health and safety of MAWs [migrant agricultural workers] within the context of the COVID-19 pandemic."
In a submission to the Province of Ontario, they recommend an increase in site inspections, better reporting mechanisms for workers, clearer and more accessible information about health and safety standards for workers, and protections against reprisals.
May
About two months after Ontario goes into a state of emergency, in mid-May, Daniel,* employed by Nature Fresh Farms in Windsor-Essex County, starts to feel unwell. He begins taking home remedies, but eventually is sent home from work with sweats and a fever.
"So the next day I show up to work, and I work, and then the supervisor told me that I should be tested," Daniel, who is from Guatemala, tells Briarpatch through a translator. "So he sent me to the testing site, but I had already worked like half of the day. So I went and then when I went home I stayed home for three days until I received the testing results that I had contracted the virus."
After telling his supervisor about his test results, Daniel is instructed to stay home for 14 days. At the end of his 14 days, the Windsor-Essex County Health Unit clears him to return to work, but he is told by his employer to stay home for an additional 14 days, "because we want to make sure that you have overcome COVID," Daniel says he was told.
At the end of Daniel's four weeks of quarantine, Nature Fresh is told they have to shut their doors after almost 200 workers test positive for COVID-19.
A week later, Nature Fresh reopens and Daniel is able to return to work. He was not paid while in self-isolation, meaning he went five weeks with no income.
"When I learned that I tested positive, the first thought I had was 'I'm going to die.'"
"I asked my supervisor if the company would provide some support or something because, you know, I had to pay my bills, get some groceries, and also I had to send some money back home. I was told by the company that I should apply to get CERB and they would give me some information [on how to apply] but at the end they never gave me any information at all," explains Daniel, who reached out to the United Food and Commercial Workers (UFCW) union to help him apply for the Canada Emergency Response Benefit (CERB).
At the beginning of the pandemic in March, UFCW recommended to the federal government that migrant workers should be able to access EI and other benefits – a recommendation the government acted on. Migrant workers have since been able to access both employment insurance (EI) and CERB.
"We think that these benefits – like to get access to employment insurance – should remain indefinitely, not just during the pandemic," says Santiago Escobar, a national representative with UFCW, "because workers have been paying for decades into employment insurance and they're not entitled to receive any benefits."
"They've seen what can happen; they've seen the three workers who have died here."
Daniel has been part of the TFWP since 2009. This year, he obtained an open work permit with the help of UFCW, which allows him mobility as a worker. According to Escobar, migrant farmworkers tend to be hired via two of four streams for temporary foreign agricultural workers: they might be seasonal workers, who typically travel to Canada every spring and back home in the fall, with no guarantee they'll be called back for the next season; or they might be on a two-year visa under the agricultural stream of the TFWP.
Either way, their immigration status is tied to their employer. This means that termination equals deportation. Migrant workers who are experiencing abuse or who are at risk of abuse can apply for an open work permit, which allows them to stay in Canada and change employers. For Daniel, that meant that after six years, he was finally able to leave an employer who he says was abusive: AMCO Produce in Leamington.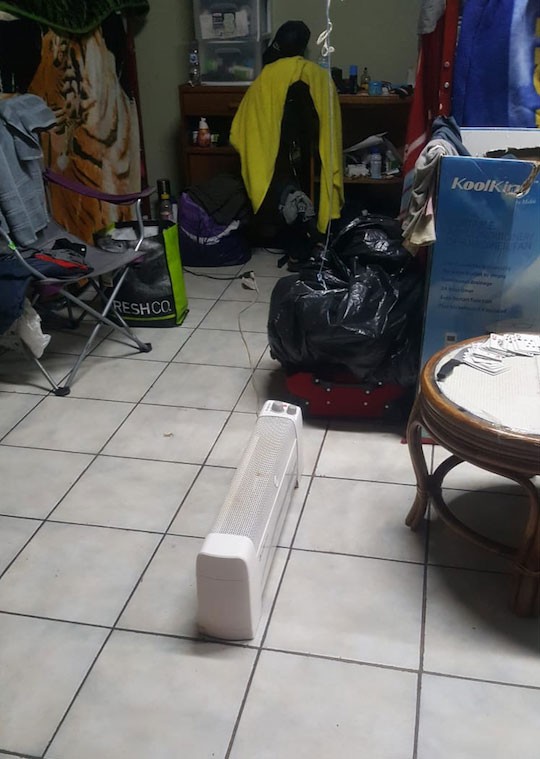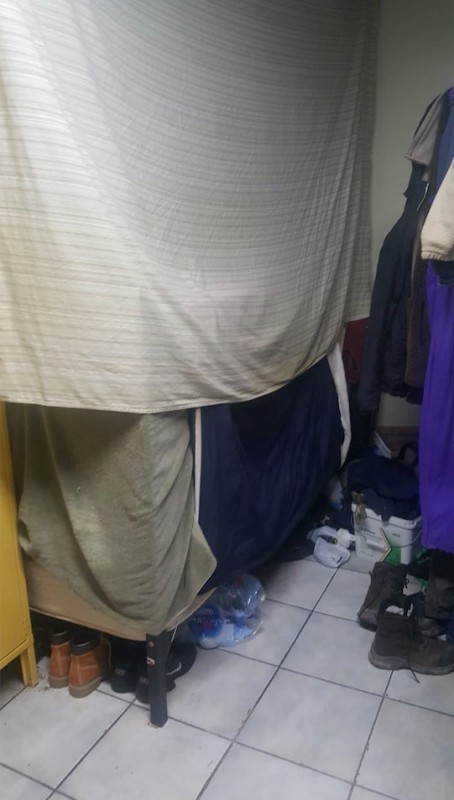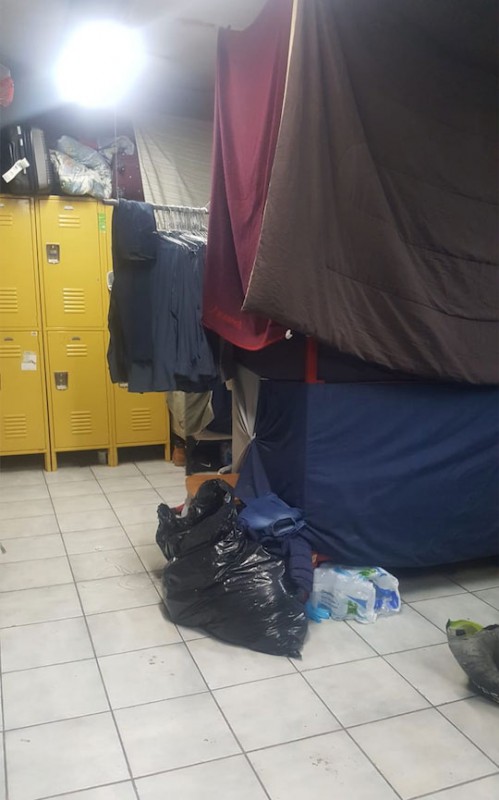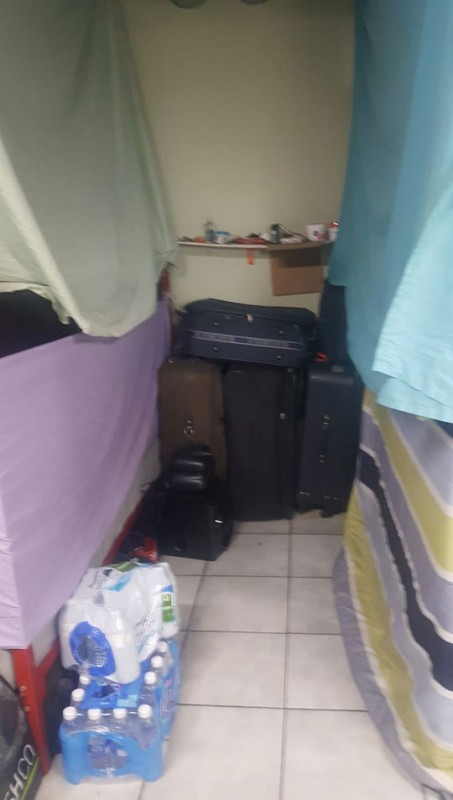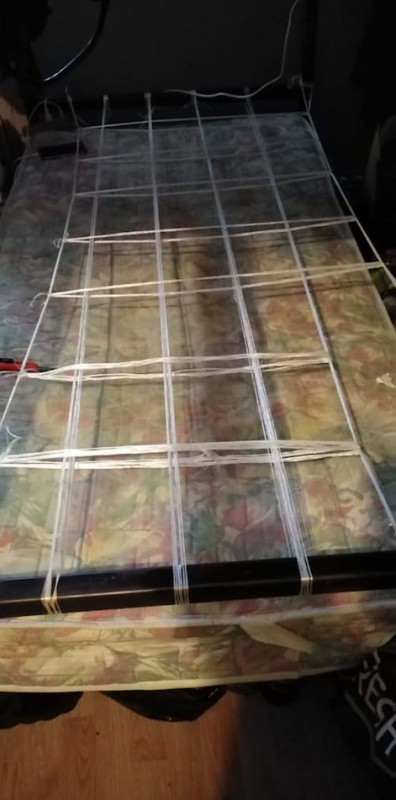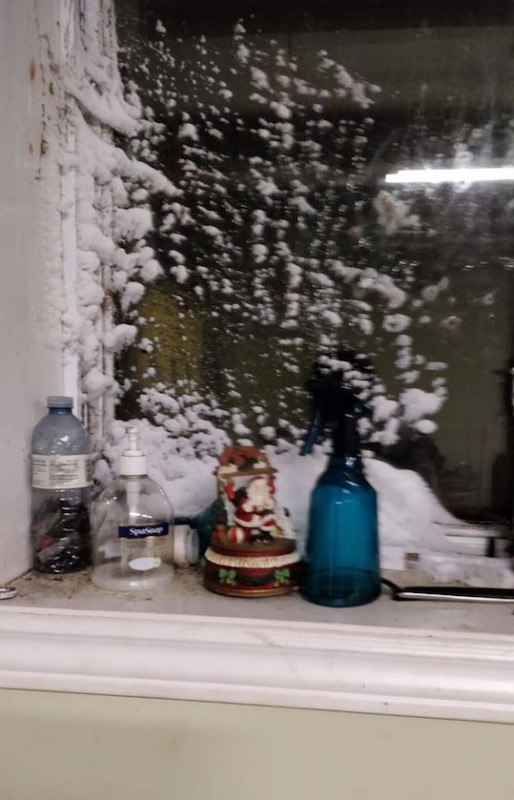 According to Daniel, migrant workers at AMCO are regularly shouted at; they have things (including produce) thrown at them; they are forced to work with no PPE in greenhouses while chemical pesticides are being sprayed; and they are made to spray pesticides with no PPE or training. Daniel says while working at AMCO he had rashes and discolouration on his skin, which he believes is a result of contact with chemical pesticides.
Briarpatch spoke with a former AMCO supervisor, who corroborated the above allegations.
Daniel says he was also made to work with toxic cleaning chemicals with no training or PPE.
"It's not fair that we have to experience these abuses," says Daniel. "[At AMCO], I was there for six years and I was experiencing all kinds of abuses and we don't deserve that kind of abuse. We should be able to speak freely and be able to complain and have a voice."
Open work permits were introduced in 2019 and are available to workers who are able to demonstrate that they've experienced the federal government's definition of abuse (including physical, sexual, psychological, and financial abuse) and submit evidence.
The pandemic has only made it easier for employers to subject workers to unfair and unsafe working conditions – including skipping out on hazard pay, not giving workers PPE, and avoiding other necessary safety measures – when their workforce is completely muzzled by an exploitative immigration system.
"The workers that I've spoken to have been legitimately scared. They're fearful for their health," says Shane Martínez, a Toronto-based criminal defence lawyer who provides pro bono legal assistance to Mexican and Caribbean farmworkers in southern Ontario. "They've seen what can happen; they've seen the three workers who have died here. They know that that is a potential reality for themselves, but they're motivated out of this economic desperation, and the needs of their families back home, to stay here and to take those risks."
"When I learned that I tested positive, the first thought I had was 'I'm going to die,'" Daniel tells Briarpatch. "So I was very stressed. I stayed home, I didn't leave my place, you know, because I also didn't want to put other people at risk. So I stayed there. And I didn't talk with anybody. I was just by myself and I didn't share with anybody what I was going through."
Daniel didn't even tell his family in Guatemala that he had COVID-19. He told them he was self-isolating as a precaution because one of his co-workers had tested positive.
"It was very tough because I had to tell my wife that 'I'm okay, I'm fine, no worries,' you know, but at the same time I just learned that I tested positive and I so I thought I was about to die," he says.
"I think there's a lot of longing for a better tomorrow and hoping that the next season will be completely different than how this one has been," Martínez explains over the phone at the end of July. "But we all know that this is going to continue to be a very long one. It will feel like the longest season that anyone has ever worked. Hopefully, everyone can just make it out … make it out alive."
Ten weeks after the province goes into a state of emergency, and not long after Daniel tests positive, news hits that Bonifacio Eugenio Romero, a 31-year-old Mexican agricultural worker, has passed away. Employed by Woodside Greenhouses Inc. in Kingsville, Eugenio Romero is the first of three migrant workers in Ontario to die of COVID-19.
June
A week later, it is reported that a second worker, 24-year-old Rogelio Muñoz Santos, also from Mexico, has passed away. Santos was employed at Greenhill Produce, in the Chatham-Kent region.
A few days after Santos' passing, the Migrant Workers Alliance for Change (MWAC) releases a damning report, aptly titled Unheeded Warnings, which describes the experience of migrant workers during the COVID-19 pandemic as "a crisis from within a crisis." The report is dedicated to Eugenio Romero and Santos.
The findings are based on conversations with 180 workers (speaking on behalf of over 1,000 of their co-workers), who called in to a telephone hotline between March 15 and May 15. MWAC had been operating the hotline prior to the pandemic to support migrant workers in the Niagara region.
Unheeded Warnings describes horrific abuses of power and inhumane treatment, including increased instances of racism, surveillance and intimidation, a "dramatic" downturn in housing conditions for workers, increased restrictions preventing workers from being able to communicate with friends and family back home or send money, limited access to food and other supplies, and managers "targeting outspoken workers by ensuring they remain confined to workplaces and bunkhouses."
The federal government mandated that workers arriving in Canada after March 21 quarantine for 14 days with pay and access to food. But many workers report inadequate access to food and supplies, as well as wage theft or illegal deductions during quarantine.
The report identifies that workers were actually more worried about not getting paid for sick days if they got COVID-19 than getting COVID-19 itself.
"The top concern associated with healthcare related to COVID-19 was actually about loss of income. Many workers feared getting sick because they would lose income and not be able to send money to their families," reads the report.
"It will feel like the longest season that anyone has ever worked. Hopefully, everyone can just make it out … make it out alive."
Throughout the pandemic, MWAC has been campaigning heavily for farmworkers, including starting petitions, phone campaigns, and making recommendations to the federal government. They provide workers with legal assistance, drop off food, and support workers in organizing themselves.
"We support the self-organizing of agricultural workers," says MWAC executive director Syed Hussan, "which is to say we support workers to form committees at their farmhouses and their dorms to determine common strategies and tactics and common demands. They can relate directly with a supervisor or the employer. So the closest analogy is basically mini-unions."
Hussan explains that MWAC's model aims to help individual workers become leaders, who can then determine and spearhead the advocacy strategy for their region or province.
"We are trying to organize people in the full sense of the word," he says, though the structure of the TFWP itself presents huge barriers to organizing. Seasonal workers leave Canada after eight months with no guarantee they'll return to the same workplace or even the same province. "It's a challenge that almost no one else faces," says Hussan. Plus, as organizing meetings move online, organizers encounter language barriers, lack of access to internet or a phone, and the fact that workers are facing "an incredible amount of surveillance and securitization during COVID-19," Hussan explains.
"So you're in a foreign country, your employer has full power. You're living in his house, and you're trying to organize inside it."
"People are extremely, rightly scared that if they speak up or speak out, even if they go to a meeting – and the meeting might be, like, in a dorm, three feet from their bed – but if they participate in it, there's this constant fear of reprisals, detention, deportation, inability to come back in the future," says Hussan. "So you're in a foreign country, your employer has full power. You're living in his house, and you're trying to organize inside it."
MWAC have organized actions where hundreds of workers call the Prime Minister's Office at the same time and leave a message asking for status for all workers, with the goal of "creating an avenue for workers to directly access power," says Hussan.
"Migrant workers need to have the same power as everyone else to walk away from an unsafe job," Hussan says, "or to speak back against employee reprisals."
"We would like to have the right to join a union," Daniel tells Briarpatch. "To have representation, because if a union was there, the few rights we have, we would be able to exercise. Because sometimes the employers, they pretend that nothing is happening and they don't listen to us, but with union representation we would be able to have better working conditions."
"Migrant workers need to have the same power as everyone else to walk away from an unsafe job."
On June 12, the Health Services Appeal and Review Board rules in favour of Norfolk County farmer Brett Schuyler, who appealed the order mandating only three seasonal workers per bunkhouse. The rule is deleted.
On June 14, MWAC holds a digital rally for the rights of migrant agricultural workers. Attendance is estimated at over 25,000.
Two days later, migrant advocacy organization Justicia/Justice 4 Migrant Workers (J4MW) releases a video of cramped living quarters for migrant workers at a bunkhouse owned by Double Diamond Farms in Windsor-Essex County.
On June 17, Ontario premier Doug Ford says he'll do "anything" to get more migrant farmworkers tested for COVID-19.
On June 20, 55-year-old Juan López Chaparro dies of COVID-19. Chaparro was an employee of Scotlynn Group in Vittoria which, at the time of his death, has 217 workers who test positive for COVID-19.
The next day, Mexico announces they will resume sending workers to Canada following a pause declared the week before, as the two countries reach a safety agreement about conditions for farmworkers.
July
"When I die are you going to replace me?" Maria recalls asking her supervisor, when he refuses her request to switch from overnight to daytime shifts because she is beginning to feel run down. He says he wouldn't be able to replace her on the night shift. "You're not going to die," he tells her.
At the start of July, Maria starts experiencing COVID-19 symptoms, including vomiting blood, dizziness, and headaches. She gets tested, and upon receiving her positive test result is put in self-isolation for 14 days. In that period, she describes near-daily calls from the local health unit to check in about her symptoms.
Unlike many of her colleagues who live in employer-owned bunkhouses, Maria lives alone in her own apartment. She is not able to leave, even to buy groceries. J4MW has been providing food parcels to workers in self-isolation and brings food for Maria.
Maria is told that if she reports no symptoms for two days in a row, the health unit will clear her to return to work.
When she speaks to Briarpatch at the start of August, Maria is entering her fourth week of quarantine. In week three, she went to the hospital to get checked for a stomach issue, and they tested her again for COVID-19. Her second test came back positive, mandating another 14 days in quarantine regardless of symptoms.
When she told her employer, she was admonished for getting a second test. She was told that as COVID-19 stays in the body for 90 days, an additional test within that period would come back positive.
"Since I got the second test I can't even sleep because I know there's going to be a meeting or something – like I committed a crime."
Briarpatch spoke with Michael Janisse, a representative of the Windsor-Essex County Health Unit, who confirms that "people who have tested positive for COVID-19 should not be re-tested within 90 days of their original test. Once infected, someone may continue to test positive for several weeks after they are no longer infectious to others."
Except that Maria did not request the second test – it was administered seemingly as a matter of routine. When we speak, she is waiting for her second bi-monthly paycheque while in quarantine and expresses fear that it will be withheld because of the additional test.
"Since I got the second test I can't even sleep because I know there's going to be a meeting or something – like I committed a crime," she says. "I know it's going to be a hard one."
Maria says her supervisor actually discouraged her from getting an additional test and then threatened to withhold her pay if she was found to be lying about being told to continue self-isolation. "If I call the health department and you were released, you're not going to get pay," is what Maria says her supervisor said to her.
This particular anecdote speaks to two issues: first, a vicious lack of compassion; and second, the need for workers to be their own advocates in an unprecedented situation that has been confusing and stressful for almost every person, everywhere in the world, no matter their job or immigration status.
"I'm scared if they call me and say I should come back to work. Like what should I do? I'm lost."
Like every other person in Canada, migrant workers are attempting to understand a barrage of technical information about a viral pandemic, trying to make the best choices for their own health and safety, and trusting medical professionals to take steps in their interest. Except they have to do it within the confines of a system that treats them differently than everyone else in Canada.
"I'm scared if they call me and say I should come back to work. Like what should I do? I'm lost," says Maria.
Shane Martínez is part of a coalition – including J4MW, the Community Legal Clinic of Brant, Haldimand, and Norfolk, and the Industrial Accident Victims Group of Ontario– that makes arguments on July 29 supporting an appeal of the court order that struck down the three-worker-per-bunkhouse rule.
"We were basically taking the side of the doctor [Dr. Nesathurai] saying that his decision is well-founded," Martínez explains. "It aims to protect not only migrant farmworkers, but the public at large."
On July 30, another Scotlynn Group worker, Luis Gabriel Flores Flores, delivers a public statement at the office of Canada's federal minister of immigration, Marco Mendicino. Flores read a letter to Minister Mendicino describing his experience of substandard and unsanitary housing, threats, and intimidation after anonymously speaking to media. He describes finally being visited at home by the company's founder, Robert Biddle Jr. (the father of current president Scott Biddle), who fired him and told him he was being sent back to Mexico the next morning.
The next day, Prime Minister Trudeau makes a public statement about COVID-19 and migrant farm workers, and pledges almost $59 million to protect their health and safety.
August
On August 10, UFCW releases The Status of Migrant Farm Workers in Canada, 2020, a report that outlines 30 years of advocacy for migrant agricultural workers and calls for key legislative and regulatory reforms to the TFWP.
At the end of August, a decision is delivered in Schuyler Farms Limited v. Nesathurai. The court overturns the earlier decision, and the rule limiting the number of workers per bunkhouse to three is put back in place.
"We come here and we put out all the work, we don't get benefits, we don't get nothing."
"Allowing larger numbers to isolate together exposes MFWs [migrant farm workers] to a level of risk not tolerated for others in the community, thereby increasing the vulnerability of an already vulnerable group," reads the court decision.
Though a promising interim move in the context of an ongoing pandemic, migrant agricultural workers are still under the thumb of the same exploitative program: the TFWP.
"They should treat migrant workers a little better," says Maria. "We come here and we put out all the work, we don't get benefits, we don't get nothing."
September
On September 14, proceedings begin at the Ontario Labour Relations Board in a reprisal complaint case filed by Parkdale Community Legal Services on behalf of Flores.
On September 20, the Migrant Rights Network holds a national day of action including banner drops, marches, and online actions in cities across Canada calling for full and permanent immigration status for all.
Every worker in Canada deserves safety, stability, and dignity.
Advocates are calling for a complete overhaul of the TFWP, access to benefits, and a path to permanent residency. If COVID-19 has taught us anything, it's that there is a reason that income support, health and safety protocols, and labour protections exist. In an emergency, it's workers who keep Canada healthy, and it's workers who keep Canada fed. And every worker in Canada deserves safety, stability, and dignity.
"I do understand that we don't have the same rights [as other Canadian workers] because we are temporary foreign workers," says Daniel. "We are foreigners. And I do understand that we are here in Canada because we are doing the work that Canadians don't want to do."
*The names of workers have been changed to protect them from reprisals.
Readers like you keep Briarpatch alive and thriving. Subscribe today to support fiercely independent journalism.