Kwentong bayan: Labour of love
Gangam elves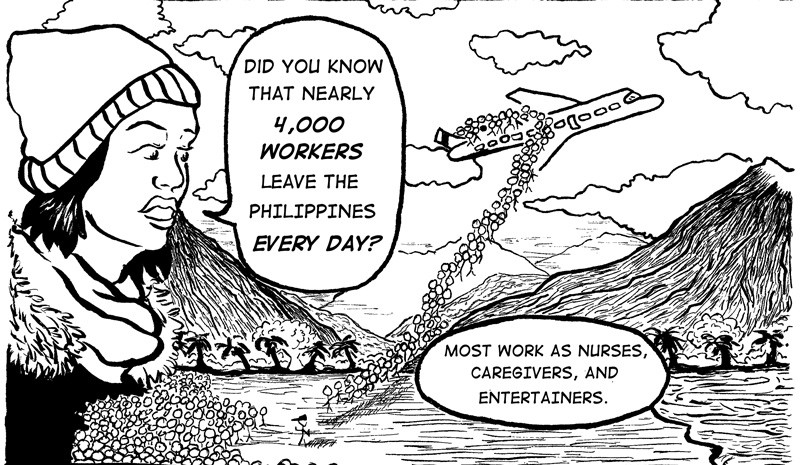 Kwentong Bayan: Labour of Love is a community-based comic book project by Toronto-based artists Althea Balmes and Jo SiMalaya Alcampo. They work in close collaboration with caregivers and supporters to explore real-life stories of Filipina migrant workers in the live-in caregiver program.
In the Filipino language, Kwentong Bayan is the literal translation of "community stories;" and Labour of Love reflects the artists' understanding that caregiving work – like community-based art work – is rooted in love, is valuable, and deserves respect. The full-length comic book will be launched in 2014.
See an excerpt published in Briarpatch here.
Readers like you keep Briarpatch alive and thriving. Subscribe today to support fiercely independent journalism.