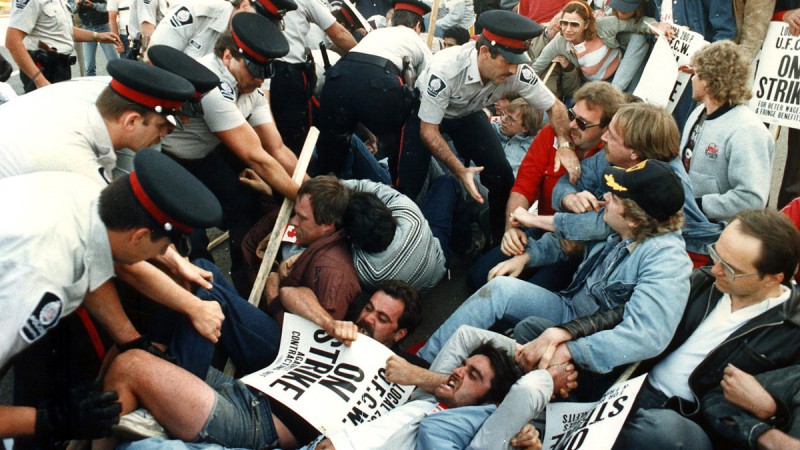 Briarpatch is pleased to be co-presenting Packingtown at this year's Mayworks Festival of Working People and the Arts in Toronto! Packingtown is a live music and video performance that traces the history of workers at the meatpacking plants in North Edmonton at the height of the meatpacking industry in the early 1900s to 1980s.
From the organizers: "The 60-minute live music and video performance weaves music and lyrics written by Juno-nominated songwriter Maria Dunn, with video footage, historical photographs, and video interviews collected and edited by videographer Don Bouzek of Ground Zero Productions (GZP) and historian-curator Catherine C. Cole with the support of northeast resident Janice Melnychuk. The performance will feature Maria Dunn accompanied by Shannon Johnson and Jeremiah McDade of the Juno award winning Celtic-world fusion band, The McDades."
Get your free ticket for this great event here.
Sunday, May 7 at 7pm; Steelworkers Hall, 25 Cecil St.
Pick up a subscription to Briarpatch while you're there!