Announcing Briarpatch's Prison Abolition Issue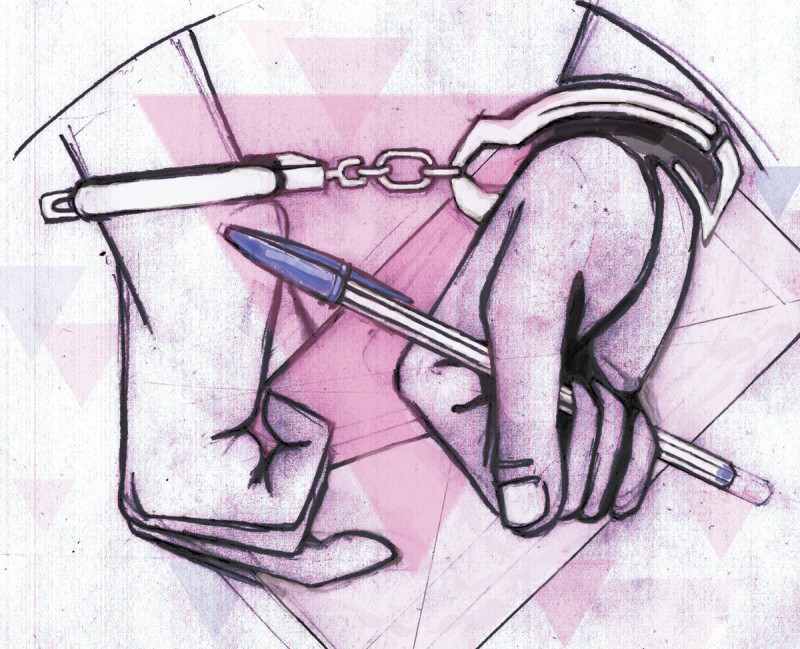 In August, in an effort to slow the spread of COVID-19, the province of Nova Scotia released 41 per cent of provincial prisoners. Across Canada, the numbers of people in provincial and territorial jails went into sharp, unprecedented decline – dropping by 34 per cent in Newfoundland and Labrador, 23 per cent in Saskatchewan. It proved what prison abolitionists have been insisting for decades: prisons do not keep people safe. We can – and must – free all prisoners.
In some ways, COVID has made the radical possible. In other ways, it has deepened existing injustices. Governments have pursued policies of murderous abandonment, condemning prisoners to solitary isolation, illness, long-term disability, and death as COVID tore through prisons. Prisoners and their advocates have responded with bold resistance, staging hunger strikes and rebellions inside, and holding letter-writing campaigns and fundraisers outside.
Briarpatch has published some of these stories. When COVID entered Quebec prisons, Jon Milton reported on the conditions inside: guards who wouldn't wear masks or provide cleaning supplies, lockdowns that confined prisoners to their cells 24/7, water being shut off in retribution against protests.
When around 90 prisoners incarcerated in our home province of Saskatchewan began a hunger strike, demanding the resignation of the corrections and policing minister for her failure to prevent COVID-19 outbreaks in prisons, Briarpatch published a dispatch by Cory Charles Cardinal, an organizer of the hunger strike.
But there are so many stories about prisoners' rights and resistance that Briarpatch has not been able to cover over the last year. This fall, we offer our magazine as one way of archiving this struggle and amplifying prisoners' ongoing demands.
In our September/October 2021 issue, Briarpatch will be publishing a special issue about prison abolition. The issue will exclusively feature writing and art by prisoners in Canada and the U.S. To create the special issue, we're collaborating with two groups of prison abolitionists: Inreach and Free Lands Free Peoples. Inreach members came together as part of the 2020 Abolition Convergence, and members have already been corresponding with prisoners in the U.S. Free Lands Free Peoples is a Prairies-based abolitionist organization that has been fundraising for prisoner support during COVID-19.
We will not be opening a public call for pitches for the September/October 2021 issue. Instead, we will be reaching out to specific prisoners, abolitionist organizations, and activists to solicit articles. You can check our upcoming pitch deadlines for other issues here.
We are, however, accepting submissions of art from prisoners in the U.S. and Canada. We're accepting visual art in any medium on any topic, but would be especially excited to receive art on the topic of prison abolition. Send artwork via email to pitch [at] briarpatchmagazine.com with the subject line "Prison abolition issue art" by July 1, 2021. Ideally, image files will be at least 300 dpi and accompanied by a 1-2 sentence artist statement or caption. Artists will be paid $100 CAD for art we commission or select for publication.
We need our readers' help to be able to pay all the writers, artists, and editors of this issue. If you're interested in donating, you can send a donation through our donation form and email publisher [at] briarpatchmagazine.com to let us know your donation is for the Prison Abolition Issue.
We hope this issue helps challenge the mainstream media's discourses on prisons and prisoners, and strengthen prison abolition movements across the continent.