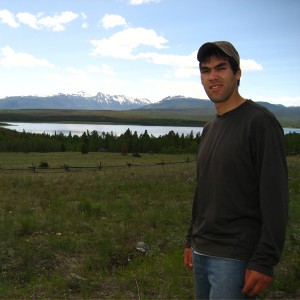 Russell Samuel Myers Ross belongs to the Tsilhqot'in Nation. He holds a master's in Indigenous governance from the University of Victoria, and is now a sessional instructor at Thompson Rivers University in Williams Lake.
Magazine

Two worlds overlap, drifting sullenly between clouds and shadows. Only one body desires to consume itself in darkness overnight.

Magazine

Last November, hundreds of people gathered in the community of Tlet'inqox to thank the land defenders and praise the federal government's decision to turn down Taseko Mines' Prosperity project, a proposed gold and copper mine on Tsilhqot'in territory in northern B.C.