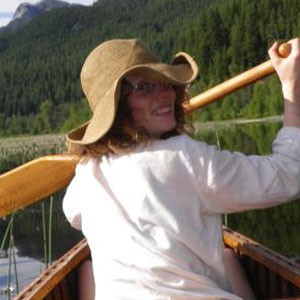 Anna Kirkpatrick lives in the West Kootenay region of B.C. She divides her time between library work, gardening and activism.
Magazine

Farming, in my experience, is too rich, too complex, too full of pleasure and agony to be learned from a distance. You need to wade ankle deep into mud, gorge on warm berries, toss bales until your fingers bleed.

Magazine

Work is a blessing and a curse. At its best, work gives our lives meaning and purpose. Many of us derive our self-identity from our work. More than just a means to an income, work can provide an opportunity to contribute, interact and connect with others.

Magazine

Quest for Community, a new program of the public school system in the West Kootenay region of British Columbia's Southern Interior, aims to sow the seeds of community in the most fertile soil there is – the minds of youth.