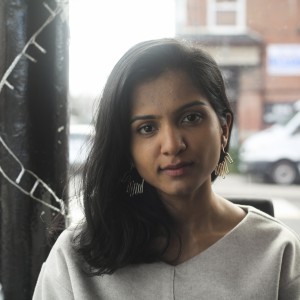 Shanthiya Baheerathan immigrated to Canada when she was seven years old and, since then, in some form, has imagined a world where decolonial love is a shared responsibility. She is the co-founder of the Disability Justice Network of Ontario, and is a reader, writer, and researcher in Hamilton, Ontario.
Magazine

Five Tamil artists in Toronto respond to "A Feller and The Tree," a short film about the 26-year-long armed conflict in Sri Lanka and its fallout.

Magazine

How can immigrant settlers – weighted by our own racial memory of land and its loss – cultivate ethical relationships with the land here?