Who Controls the Climate Discourse?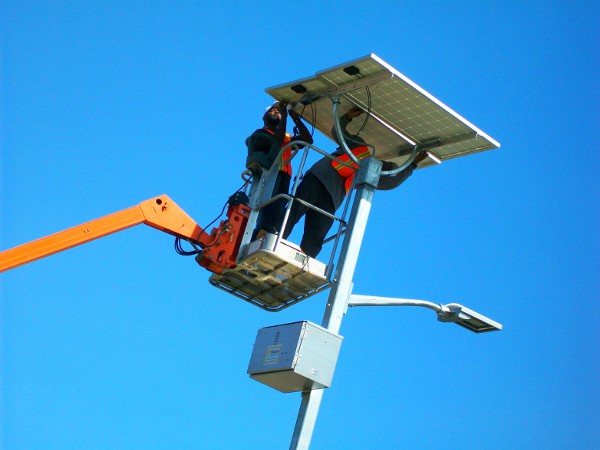 I think we have a problem of the imagination. At least I do. Sometimes I try to imagine what our society would look like if we reached carbon neutrality, what it would look and taste and feel like, and I struggle to form an image, or possible scenarios. How will we get around, what will we eat, what will work and leisure look like?
This future, and the transition to it, ought to be the focal points of our time. Canada is one of the highest per-capita carbon emitters in the world, after all, and we have to get near carbon neutral by 2050 to have a shot at a somewhat-stable climate.
Part of the imagination problem, I think, stems from who's in control of the discourse. A quick look at the provincial and federal environment ministers in Canada, climate policy scholars, the heads of environmental NGOs, and corporate social responsibility professionals (not to mention the CEOs calling the shots) skews white, male, affluent, and urban.
I asked Detroit-based organizer and co-editor of the visionary fiction collection Octavia's Brood: Science Fiction Stories from Social Justice Movements adrienne maree brown what happens when one demographic steers the climate discourse. "It gets boring," she says. "[It] becomes a loop that slowly bores the shit out of everyone."
brown's comment speaks to the echo chamber that is climate policy. Those discussions rarely focus on what would be different in the day-to-day experience of our current society compared to a low-carbon future. Instead, we hear about market-based measures, like British Columbia's carbon tax, the efficacy of which remains to be seen, and carbon cap-and-trade systems. Carbon becomes a commodity in these schemes, either being taxed or treated as tradable on capital markets, with little other discernable change. These approaches fit neatly into corporate capitalism, and as the dominant narrative in climate discussions, they do not require or allow a radical reimagining of society based around climate justice for all.
The message we receive – namely, to put our faith in a few market tweaks – acts to hem everyone into that political mindset, constricting our field of vision.
"We only create that which we can imagine," says brown. "It behooves those currently in power to dominate the imaginal space, to continue to imagine futures of dominance, of extremely slow (regressive, even) motion towards justice. Which, of course, makes it imperative that we who are directly impacted, taking leadership from the most vulnerable communities, imagine through and beyond our oppression."
"[T]he post-apocalyptic shape-shifting city known as Detroit," as brown once wrote about her home, has become a hotbed of this kind of visionary practice and action. For example, when the city went broke and repossessed the street lamps, people created an initiative called Soulardarity, setting up community-controlled solar lighting to keep their streets lit at night.
Numerous Indigenous communities, commonly ignored in mainstream environmental discourse, are simultaneously stopping fossil fuel projects and forging low-carbon futures. The Unist'ot'en Camp is stopping pipelines and going back to the land – fishing, foraging, hunting, building – on their unceded territories on the West Coast. In the heart of the tarsands, the Lubicon Lake First Nation is installing solar, and North Caribou Lake First Nation near Kenora, Ontario, is likewise loading up on solar to get off diesel.
"I believe we have to release new ideas and practices into the stream," says brown, "[and] pay attention to the cumulative effect of many small changes."
In this line of thinking, there won't be one massive, co-ordinated, Manhattan Project-esque effort starting tomorrow to shift everything, but rather waves of visionary disturbance.
For this to open up major radical possibilities, the ideas, projects, and voices of those most affected by climate colonialism must be supported and amplified – specifically, the contributions of Indigenous and racialized women. Those who currently dominate the conversation can help by stepping out of the way. Some currently influential folks, like Bill McKibben and Naomi Klein, are working to amplify other voices. But many privileged leaders won't give up their space, and the grassroots will need to seize control of the narrative from them.
No longer can intimate knowledge of the planet and of the emotional labour that holds communities together be swept away and discarded amid sterile, monotonous discussions of climate policy. We cannot afford the harm this does to our collective imaginations. The blockages stopping us from seeing and realizing a just low-carbon future are being chipped away at, but much work is needed to break the dam. 
Readers like you keep Briarpatch alive and thriving. Subscribe today to support fiercely independent journalism.