The scandal of immigration detention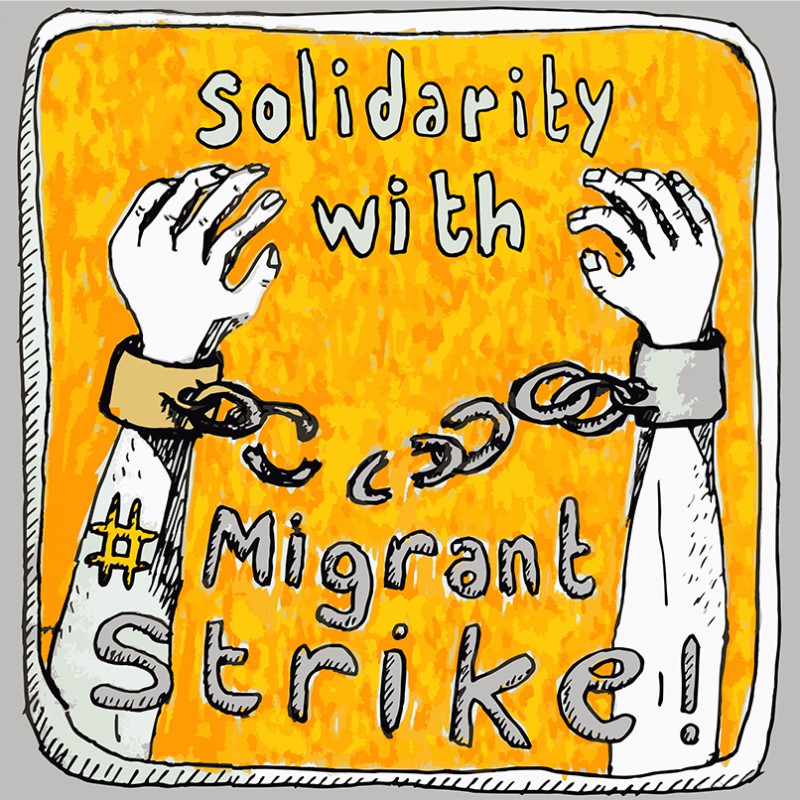 Immigration detention has burst onto the national scene in the last two weeks.
First, immigrants jailed in three prisons began a coordinated boycott of their detention review processes. Detention reviews are a bail-like system in the immigration detention regime that are meant to release migrants from jail. But the boycotting migrants insist the system is stacked against them.
On June 9, a groundbreaking expose on immigration detention further justified the boycott. Using government data obtained through Access to Information and Privacy Act requests, the End Immigration Detention Network (EIDN) has revealed signs of political interference in the detention review process.
This is no small matter. Detention reviews are part of a legal process that upholds the integrity of the immigration detention system. Each person jailed must be dealt with fairly and on the basis of their individual case. If there is in fact political interference in this process, it throws the entire immigration detention system into doubt.
The immigration detention boycott that's taking place right now is analogous to people with criminal charges refusing to go to court in the context of a report that shows that the government has been influencing judges to release fewer people and jail them longer. And this isn't because a new law or policy was enacted. It is a quietly coordinated shift that otherwise would have gone on unquestioned.
As the Toronto Star editorial board said: "Locking people up indefinitely can't be the answer. And Canadians can't be expected to support a review process that appears to be growing harsher, and which produces wildly varying outcomes depending on whom the adjudicator is and where the detainee is held. If nothing else the study suggests that Ottawa needs to take a hard, critical look at this process."
On June 13, supporters of migrants jailed without trial or charge travelled to Ottawa and locked a 10-foot-tall golden scale of justice to the doors of Public Safety Canada, the ministry responsible for border enforcement.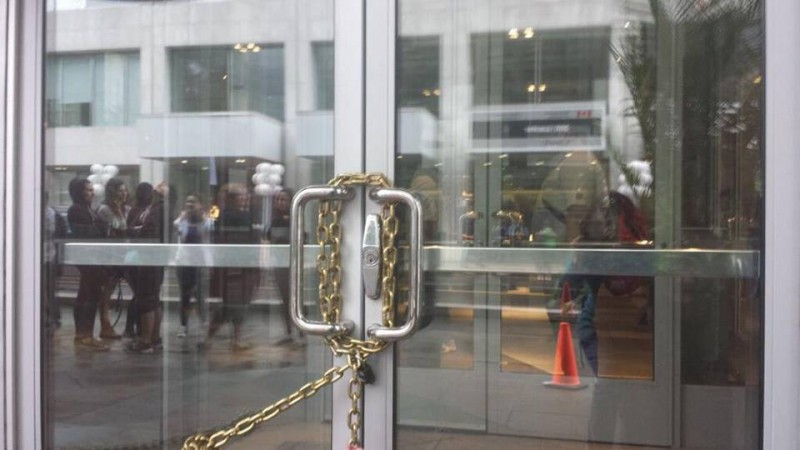 In a statement, EIDN, consisting of members of No One Is Illegal Toronto and Ottawa and Fuerza-Puwersa in Guelph, said: "Prime Minister Harper and Public Safety Minister Blaney allow an unfair and biased justice system to lock up migrants, so today the Scales of Injustice are locking out border officers. This symbolic, imbalanced scale is to remind Harper and Blaney that justice is something we all believe in and fight for, not something that the Tories can play fast and loose with."
Two days later on June 15th, a Father's Day march took to Ottawa's streets marching to the headquarters of the Canada Borders Services Agency. Once there, protesters wrote the names of dozens of migrants that have been jailed in maximum security prisons across the country. Detainees have been calling to the special phone line set up by EIDN and giving their names to be part of this action.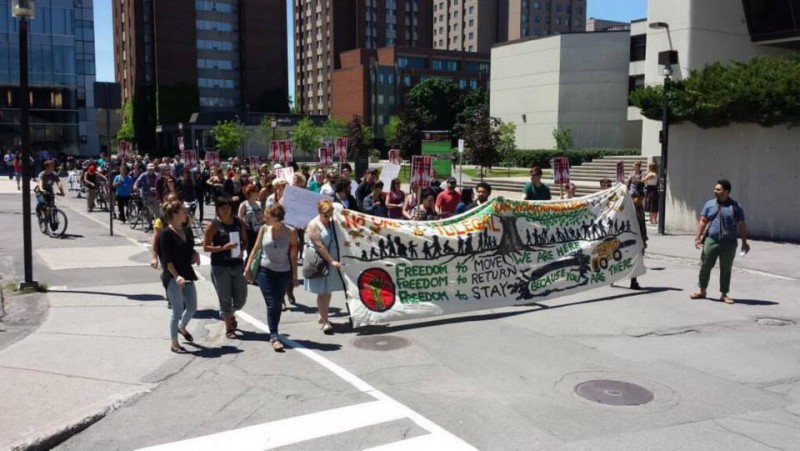 At the rally, speaker Emelina Ramos insisted: "Harper and Blaney believe its okay to lock away our friends and families hoping that we will forget about them. CSBA officers think that they can silence and disappear our loved ones and not be held accountable. We write these names today to remind them them that they cannot continue jailing migrants unchallenged. Immigration detention is unfair unjust and it must end."
Further actions are planned throughout the summer. Since the beginning of the strike by migrants in Central East Correctional Centre, and then with the tragic suicide of Lucia Vega Jimenez in immigration detention custody, this unjust detention is now firmly in the spotlight. It's time to end immigration detention.