From worker to worker
Labour solidarity with Palestine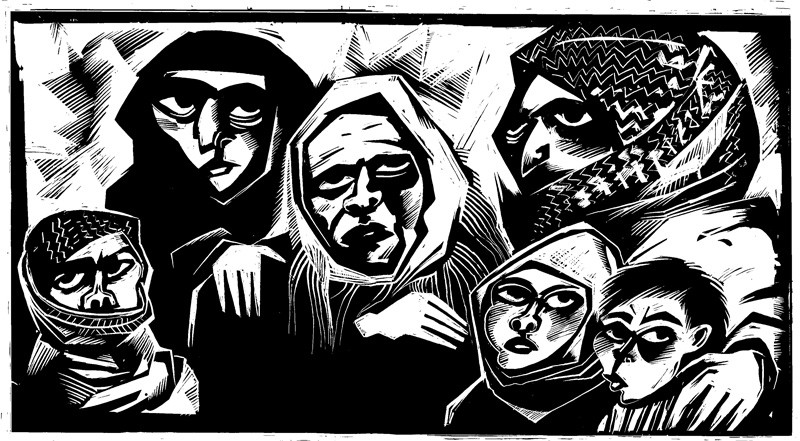 Since the 2005 call for solidarity from Palestinian trade unions and civil society organizations, unions all over the world have responded with resolutions and actions to break ties with Israel's apartheid regime.
In Canada, support for Boycott, Divestment and Sanctions (BDS) against Israel has come from labour organizations ranging from the Canadian Union of Postal Workers to the Prince Edward Island Federation of Labour. Our unions join many other labour organizations internationally, including the Congress of South African Trade Unions, the United Workers Federation in Brazil, the Scottish Congress of Trade Unions, the Belgian Trade Union Federation, the Irish Congress of Trade Unions and the British Trade Union Congress.
As trade unionists in Canada, we still have a long way to go to break our links with the State of Israel's atrocities against the Palestinian people.
Many Canadian unions hold Israel Bonds, which are direct investments in the Israeli state held either by unions themselves or through members' pension funds. Additionally, many of our pension funds include investments in military and technology companies that sell equipment to the Israeli state, enabling everything from bombing raids in the Gaza Strip to the ongoing operation of over 100 military checkpoints in the West Bank, which Palestinians face as a daily obstacle on their way to work or school.
Great strides have been made over the past 10 to 15 years by activists within their unions to challenge a long history of uncritical support for Israel's colonization of Palestine. This has included grassroots education among union members, as well as "worker to worker" delegations in which workers have travelled to Palestine to meet with trade unionists there, and in turn hosted Palestinian trade unionists here in Canada.
Palestinians have given a clear message and direction to trade unionists globally: to stand in solidarity is to break all ties with, and support for, Israel's apartheid regime. We are not neutral actors. Solidarity means being active against oppression: divesting our support for the Israeli state and its racist military apparatus, boycotting companies that profit from apartheid, and mobilizing toward sanctions against the Israeli state.
Labour organizations in Canada that have endorsed the 2005 Call for BDS:
Canadian Union of Postal Workers
Canadian Union of Public Employees (Ontario)
Canadian Union of Public Employees Toronto District Council
Centrale des Syndicats du Québec
Conseil Central Montréal Métropolitain – Centrale des Syndicats Nationaux
Fédération Nationale des Enseignantes et des Enseignants du Québec
New Brunswick Federation of Labour
Prince Edward Island Federation of Labour
Vancouver and District Labour Council
Full text of Palestinian Trade Union Coalition Statement of Principles & Call for International Trade Union Support for BDS