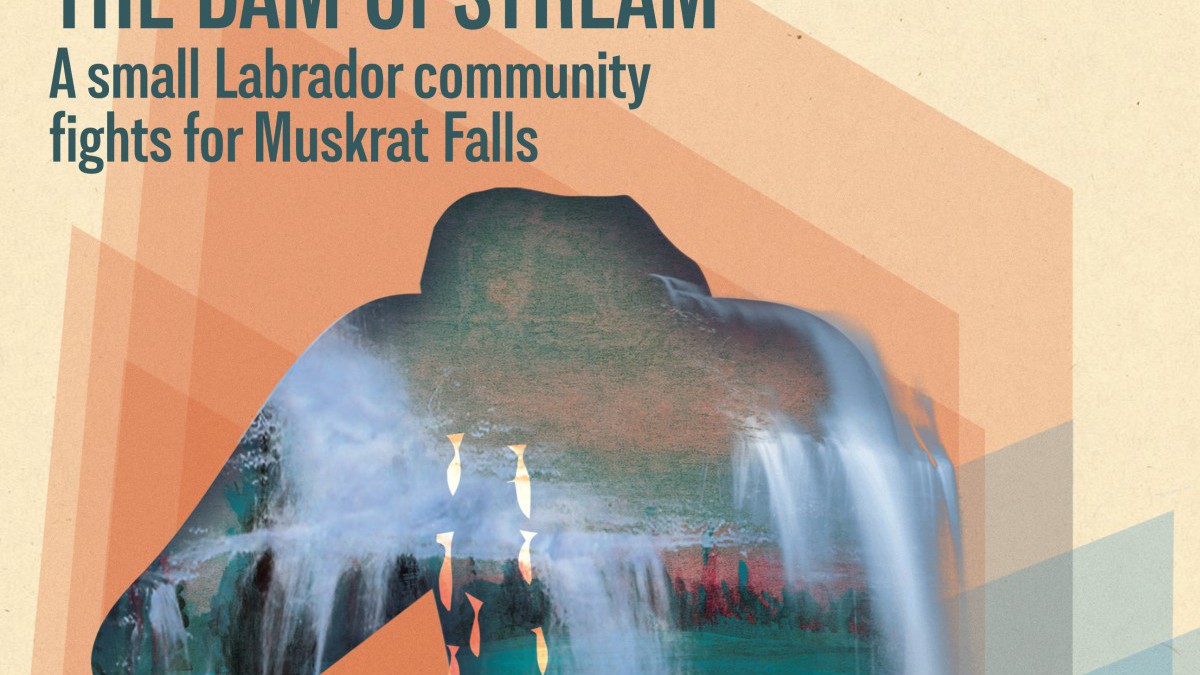 Briarpatch's Growth Spurt
Letter from the editor
Publishing Briarpatch takes a lot of heart. As with any job, there are daily ups and downs. Here, the inbox is always a little bit out of control, and the material rewards for staff and contributors slim. But there are also beautiful moments of clarity, times we can see where Briarpatch is heading and what its path is.
We recently found ourselves in a state of such forward-looking bliss. It's high time that we shared with you some of the changes we've ushered in.
For starters, we welcomed our new publisher, David Gray-Donald, in March, and he hit the ground running. David brings a sharp understanding of both the independent media landscape and the demands of fundraising. It won't be long before you see the effects of his scheming and dreaming. We also said a tearful goodbye to outgoing publisher, Rhiannon Ward, who dedicated over four years to Briarpatch.
In dazzling digital news, we've re-designed our website! We've finally caught up to the future. You'll find that we haven't changed our commitment to publishing our print content online for free, but we did make three crucial changes to go along with a much-needed makeover. First, we made it very easy to sign up online to be a Sustainer. Sustainers are our monthly donors whose regular contributions help us plan for the long term and raise contributor rates. Sustainers get the perks of receiving automatically renewing subscription and being spared from our donation appeals.
Second, given that we commission beautiful original illustrations for each issue (take a look at new Briarpatch art contributor Hyla Nemy's illustration about prison farms on p. 20 of this issue, or stalwart contributor Derrick Chow's art on queer film festivals on p. 24), we've given art the online real estate it deserves. Third, it's now much easier to stay up to date on our announcements. Once buried at the bottom of our site, our announcements about writing opportunities, fundraisers, partnerships, and writing contest news are now in a prominent section called "The Latest."
Speaking of announcements: Briarpatch has been awarded the inaugural Magazines Canada Grands Prix Fellowship! We're thrilled to welcome our Fellow, Laura Stewart, to Briarpatch. Long-time readers of this magazine might remember Laura's article in the July/August 2013 issue about community pastures and Saskatchewan's grasslands. A former environmental consultant for oil companies, Laura is now a journalism student and will be publishing dispatches from Treaties 4 and 6 about the complex sociopolitical and environmental effects of climate change on Saskatchewan's land and communities. Watch for her feature articles as of the September issue.
Amidst all of these developments, we have put together a remarkable issue of Briarpatch this month. These stories offer research, argument, and provoking opinions about measures of political involvement in times of ostensible political relief ("Hope, Fear, and the Donation Paradox," p. 4); the promise of sanctuary cities against the backdrop of right-wing extremism ("What's Happening to Sanctuary?" p. 8); police infiltration's chilling effects on activist communities ("Infiltrated!" p. 30), and more.
This issue's cover story, written by the steady hand of Inuk journalist Ossie Michelin, tells the remarkable tale of a small community taking on an energy giant. Last fall, Newfoundland and Labrador Crown corporation Nalcor Energy was in the midst of building a dizzyingly expensive hydroelectric dam at Muskrat Falls without doing a proper environmental assessment. Knowing their water was in danger, how did Indigenous communities living around Lake Melville organize to stop the flooding? The stunning story about the community-driven protection of Inuit hunting and fishing traditions and the RCMP's draconian criminalization of dissent and journalism starts on page 14. As the spring thaw approaches in the North, all eyes should be on the land protectors at Muskrat Falls, watching Nalcor and the RCMP's responses to the resistance.
In the next issue, you can expect an extended issue on subverting Canada 150 celebrations and contending with Canada's toxic myths that erase the dispossession, colonialism, exploitation, and racism underpinning this country. In the meantime, we hope to keep nurturing our growth spurt. We're an ambitious bunch, and we'd like to see Briarpatch reach new heights. We will be busy this spring and summer, and as always, we welcome your thoughts about what we should be publishing in these pages and on our beautiful new website.
Readers like you keep Briarpatch alive and thriving. Subscribe today to support fiercely independent journalism.