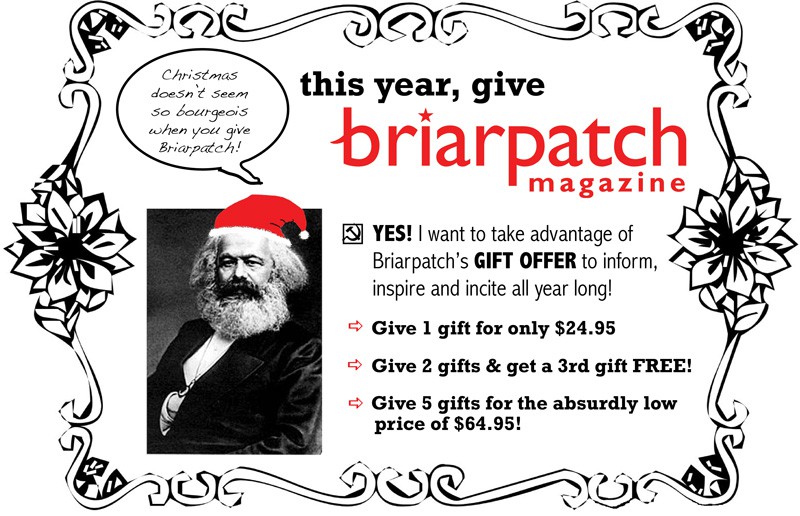 It's that time of year again, when malls become clogged with garish holiday décor and frenzied shoppers. If you're like us, you might wish you could just skip the mayhem entirely, but still manage to find thoughtful, practical gifts for friends and family.
This year, why not get all your shopping done without ever setting foot in a mall… and help instigate a media revolution while you're at it? Here's how the Briarpatch Holiday Gift Offer works:
=> Give 1 gift for only $24.95
=> Give 2 gifts & get a 3rd gift FREE!
=> Give 5 gifts for the absurdly low price of $64.95!
Placing your order before Thursday, December 13 will help ensure that your gifts arrive before the holidays, so please respond soon! Just call 1-866-431-5777 or email [email protected] to place your order. Payment can be made by credit card or billed at a later date.
Best wishes,
Valerie Zink and Rebecca Granovsky-Larsen, Editor/Publishers