We're hiring an interim Editor!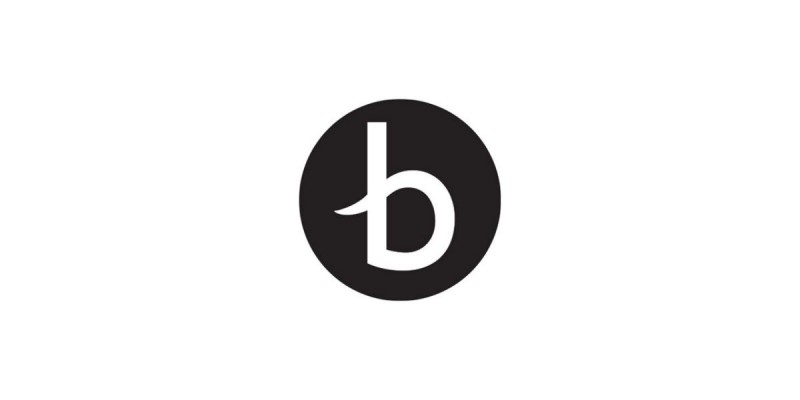 Briarpatch Incorporated, the non-profit organization that publishes Briarpatch Magazine, is seeking a leftist, progressive, and radical Editor to join our team for an interim role as we support our current Editor in taking on a term position outside of the organization. Briarpatch Incorporated publishes two publications: Briarpatch Magazine, a national magazine, and the Sask Dispatch, a publication that focuses on Saskatchewan-based issues through a leftist lens. Briarpatch also publishes a regular union newsletter for RWDSU.
As one of two core staff members, the Briarpatch Editor is jointly responsible for managing the affairs of the organization according to the strategic direction set by the Board of Directors. The Briarpatch Editor takes primary responsibility for the creative production of Briarpatch Magazine, website and related materials, the oversight of the Sask Dispatch, and works collaboratively with the Publisher to carry out a number of additional duties.
Briarpatch Magazine is an award-winning magazine of politics and culture. Fiercely independent and proudly polemical, Briarpatch offers original reporting, insight, and analysis from a grassroots perspective. As a reader-supported publication, Briarpatch is not just devoted to reporting on social movements – it's committed to building them.

Since 1973, Briarpatch has been publishing committed journalism and critical commentary from its home in Regina, Saskatchewan. Beholden only to its readers, Briarpatch defies the false consensus of the corporate media, adhering, as Avi Lewis says, to "independence and ferocity in equal measure."
While our office and this role is based in Regina, Saskatchewan, we invite applicants from those who would prefer to work remotely. Because of our history as a Saskatchewan anti-poverty newsletter, it is really important to us that all of our staff have an understanding of leftist issues and realities in Saskatchewan, but we recognize that this doesn't require a person to live in Saskatchewan.
You should send us your CV and cover letter if:
You have experience in journalism and editing.
You enjoy working in small teams and excel best when you're left to your own devices.
You regularly rant to friends and family about how the mainstream media harms oppressed communities and poor and working-class people.
You aren't terrified at the idea of an overflowing email inbox.
You understand the importance of journalism that isn't compromised by corporate interests.
You've participated in, or believe in the power of, grassroots social movements.
About the position
This is a one-year term, meant to cover a leave of absence of our current Editor.
This position is a unionized role, and based on the Collective Bargaining Agreement, is remunerated at $21.30/hr at 35 hours per week, which is considered a living wage in Regina, SK.
The role is based in Regina, SK. While we welcome candidates for this position who are hoping to work remotely, we recognize the value of candidates who have an understanding of leftist realities in Saskatchewan and the Prairies. Candidates must be legally able to work in Canada.
About Briarpatch Incorporated
We are a registered, non-profit organization, governed by the Saskatchewan Not-for-Profit Act.
Our board of directors is composed of volunteers, all of whom are based in Saskatchewan.
Our office is located in Regina, SK.
Qualifications & experience
Minimum qualifications
At least two to three years of experience in journalism, including student and freelance journalism experience;
proficiency with journalistic research techniques;
ability to read and write fluently in English;
ability to set and meet tight deadlines;
familiarity and connection with left-wing, radical grassroots politics or communities in Canada;
basic knowledge of Saskatchewan politics and history;
comfort working on computers, and proficiency in using word processing software such as Microsoft Word or Google Docs;
legally permitted to work in Canada.
Preferred qualifications
At least one year of experience in editing;
experience using Adobe InDesign and Photoshop;
experience in supervising other journalists and writers;
familiarity with labour movements and union politics;
comfortable updating websites;
experience in social media management and posting.
We encourage applications from those who feel as though this role is a good fit, but may not meet any or all preferred qualifications.
Responsibilities & Primary Duties
Editorial
Editorial administration (planning upcoming issues; writing and circulating calls for submissions; evaluating and responding to article queries; assigning articles; overseeing the editorial budget and negotiating rates with contributors; and working with writers and volunteer editors to develop quality editorial content);
editing the magazine, blog, and related materials;
writing the Letter from the Editor and contributing other content as required;
writing the semi-annual donor appeal letters in collaboration with the Publisher.
Design & art direction
Designing the magazine;
commissioning illustrators and photographers to produce artwork for Briarpatch Magazine and related materials;
occasionally designing ads for inclusion in the magazine, as required;
overseeing the art budget and negotiating rates with contributing illustrators and photographers.
Website and social media
Maintaining and updating the website;
assembling and circulating the email newsletter on a monthly basis;
maintaining and posting to social media accounts.
Staff supervision and volunteer management
Hiring, disciplining, and terminating any support staff, as needed by the board;
training, supervising, and delegating duties to support staff, as resources permit;
mentoring and supervising the Sask Dispatch and RWDSU Defender Editor, as needed;
assisting the volunteer board of directors to promote board member involvement and ensure the effective management of the organization;
participating in board meetings and committee meetings as required;
recruiting and managing editorial, event, and office volunteers.
Professional development
Researching and participating in opportunities that serve to develop skills relevant to the editorial position, to create a wider supportive network for Briarpatch (writers, artists, etc.), or contribute to material for future issues of the magazine.
The Editor may also assist the Publisher with fundraisers, events, subscriber mailouts, and grant applications.
Recognizing that Briarpatch Inc. is a volunteer-driven organization with limited staff resources, all reasonable efforts will be found to recruit volunteers to assist with or carry out these and other duties, as applicable.
How to apply
Interested candidates should submit a CV and cover letter, along with a writing sample as soon as possible. Briarpatch's hiring committee will be engaging in rolling interviews, and will accept applications submitted by October 15, 2022.
Please submit applications to chair[at]briarpatchmagazine.com.
We encourage applicants to identify if they belong to any equity-seeking groups, as defined in Briarpatch's Equity in Hiring policy.
Equity in Hiring
The following groups are identified as equity-seeking groups under this policy:
Indigenous people, especially those who are Indigenous to Treaty 4 territory, where Briarpatch is based;
Black people;
people of colour;
Two-Spirit, queer, trans, and non-binary people;
Disabled people, including (but not limited to) those who experience mental illness and those with learning disabilities;
People who currently experience or have experienced poverty and/or homelessness;
Women.
About the Hiring Committee
The Interim Editor position is being filled by a Hiring Committee made up of former editors, contributors, and representatives from like-minded publications. This Hiring Committee includes Shayna Stock, Nickita Longman, and Sharmeen Khan, as well as a representative from the Briarpatch board.