Green New Deal for All tour starts today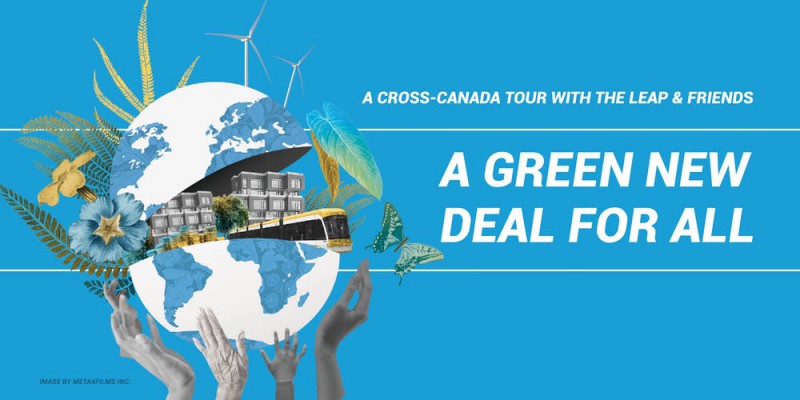 The Green New Deal for All tour with The Leap and friends starts today, June 11!
Attendees in seven cities will hear how the climate crisis is affecting our communities, who's responsible for the mess we're in, how a Green New Deal can build a better life for all, and how to get involved.
Briarpatch is happy to be a media sponsor, and to be hosting an accompanying event in Edmonton on Tuesday, June 18: Indigenous Rights and a Green New Deal.
We'll also be tabling at each stop of the tour with copies of our Just Transition Issue and discounted subscriptions, so come say hi!
The tour begins tonight in Toronto, where tickets are sold out, then heads to:
Montreal on Thursday, June 13
Ottawa on Friday, June 14
Halifax on Monday, June 17
Edmonton on Wednesday June 19
Vancouver on Friday, June 21
Winnipeg on Saturday, June 22
Speakers in various cities include Maude Barlow, El Jones, Naomi Klein, Avi Lewis, Kanahus Manuel, Pam Palmater, David Suzuki, Ingrid Waldron, Harsha Walia, and more.
Click here for tickets. If cost is a barrier to you attending this event, contact [email protected]
The tour is hosted by The Leap, with organizing partner 350.org, and national partners: the Canadian Union of Postal Workers, Climate Strike Canada, Council of Canadians, Courage, Delivering Community Power, and Migrant Workers Alliance for Change.