Announcing Briarpatch's Disability Justice Issue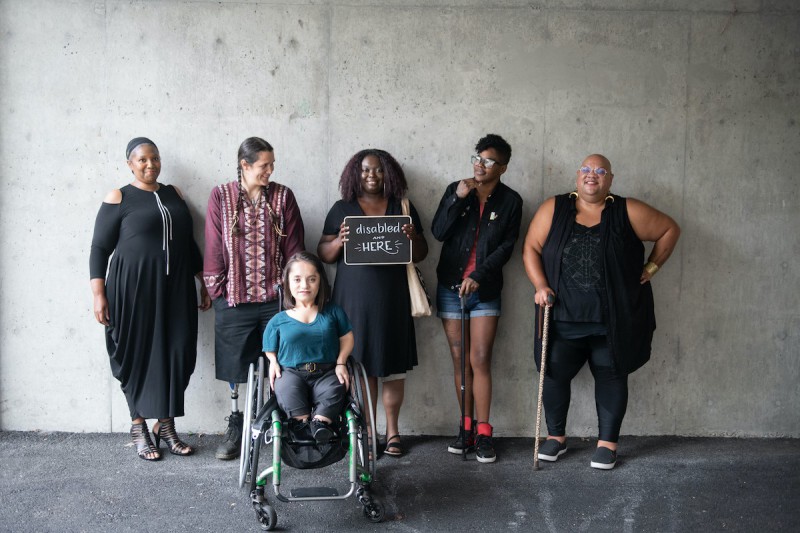 Across Canada, the far right gathers in the streets, demanding an end to mask and vaccine mandates. Politicians are only too happy to comply: "We are done with it," says Ontario Premier Doug Ford, rejecting any new COVID restrictions. Businesses, hungry for profit, force sick workers back to their jobs after five days.
Hospitalizations begin rising again. At least 300,000 people in Canada have contracted Long COVID, stricken with brain fog, chest pain, and fever that won't subside. In the U.S., the director of the CDC says on Good Morning America that she finds it "encouraging" that most of the vaccinated people still dying from COVID "are people who were unwell to begin with."
In this time of mass debility and disability, the principles of disability justice can help us make sense of – and fight back against – the rise of the far right and the governments that put profit before people. As disability justice activist Mia Mingus writes, "We will not trade disabled deaths for abled life." This applies not only to the pandemic, but to all the other crises we're facing – from climate change to police brutality.
In our September/October 2022 issue, Briarpatch will be publishing a special issue about disability justice. The issue will feature writing and art from disability justice activists across the country. It'll take readers through the history of the movement; present-day issues affecting disabled people like COVID, racism, institutionalization, poverty, war, and climate change; and envision a future of joy, safety, and liberation for disabled people.
To create the special issue, Briarpatch will be partnering with the Disability Justice Network of Ontario (DJNO). DJNO provides advocacy, programming, and services to build a just and accessible Ontario. Over at Briarpatch, we're long-time fans of DJNO's work – from their advocacy for disabled Ontarians' safety during COVID, to their calls to abolish long-term care, to their assistive devices lending library – and we're so excited to join forces with them to make this special issue.
Writing & art
We will not be opening a public call for pitches for the September/October 2022 issue of Briarpatch. Instead, we will be reaching out to specific disability justice activists and writers to solicit articles. You can check our upcoming pitch deadlines for other issues here.
We are, however, accepting submissions of visual art from disabled people in Canada. If you'd like to contribute art to the disability justice issue, please fill out this form. Artists will be paid $150 for each piece of art we commission or select for publication.
We are also publishing a special disability justice issue of the Sask Dispatch, which will include a handful of articles about disability justice in Saskatchewan. We are accepting pitches for this special issue of the Dispatch; writers should read the Dispatch's pitch guidelines, and send their pitch to emily[at]briarpatchmagazine.com by May 15, 2022. (The deadline has been extended from May 1.) Preference will be given to disabled writers; please feel free to self-identify in your pitch.
Donations
Between extra editors, articles, art, fact-checking, copy-editing, pages, copies, and distribution, making a special issue of Briarpatch costs roughly $10,000 more than a regular issue. To help make the disability justice issue happen, you can send a donation through our donation form and then email publisher[at]briarpatchmagazine.com to let us know to earmark your donation for the disability justice issue.