Call for submissions (July/August)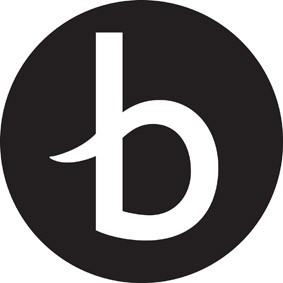 Briarpatch is accepting pitches for our unthemed July/August 2020 issue. Pitches are due March 2, 2020.

What we're looking for
We are looking for investigative journalism, interviews, feature articles, narrative reporting, project profiles, comics and graphic texts, book reviews, and photo essays that are rooted in anti-colonial, anti-capitalist, feminist struggle. At the end of this announcement you'll find an incomplete list of some topics we're interested in right now.

How to pitch
Your pitch should include what ground your contribution will cover, an estimated word count, and your relevant experience or background in writing about the issue. Please send pitches to [email protected]
Before pitching, take a look at some of our back issues to see what we have recently covered. Please review our submission guidelines and a guide to pitching Briarpatch to improve your pitch.
If you have not written for Briarpatch before, please provide a brief writing sample.
We're hoping to work with more writers of colour, especially Black and Indigenous writers. If you're a writer of colour who wants more support in crafting a pitch or developing an angle for your story, you can email [email protected] before February 25, 2020.
If your pitch is accepted, first drafts are due April 6, 2020, with an intensive collaborative editing process lasting until the first week of May. We reserve the right to edit your work (with your active involvement), and cannot guarantee publication.
We aim to reply to every pitch – including those we reject. However, because of time constraints, this isn't always possible. If you don't hear back from us within three weeks following the pitch deadline for the issue that you submitted to, please assume that we won't be accepting your pitch. Feel free to pitch us again, however!

Contributor rates
$100 – Profiles, short essays, book reviews, and parting shots (generally 1,500 words or less)
$200 – Feature stories (generally 2,000-2,500 words) and photo essays
$300 – Research-based articles and investigative reporting (generally 2,500-3,000 words)

Here are some topics we're interested in right now:
Generational politics and organizing
Police unions, and combatting the often-too-cozy relationship between cops and unions
Hillel offering hasbara trips to Israel to student leaders
What does it actually take to pull off a general strike? (Comparing the characteristics of recent general strikes in France, Sudan, Catalan, Hong Kong)
Grassroots food sovereignty projects in low-income racialized communities (like Jane & Finch, Regina's North Central, Vancouver's Downtown East Side, etc.)
Union-busting co-ops and building a better solidarity economy
Visionary writing about a world with social media and digital organizing platforms that don't suck, harbour Nazis, sell our data, and work with cops
The influence of private elementary and high schools on Canadian politics; the argument for abolishing private schools
Profiles of leftist groups taking back municipal politics in Canada
What a Bernie win would mean for Canada and the NDP
Personal essays on what universal pharmacare and dental care would mean to you – reflections on prescriptions, teeth, and class
Settler nationalisms vs. Indigenous nationalisms
Stories of university organizers leveraging their access to the resources, space, and funding of the university to support local community organizing
Pension capitalism