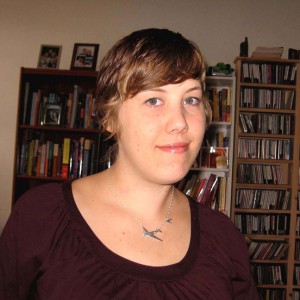 Mandy Van Deven is a freelance writer and founder of the Feminist Review blog. Her writing has appeared in AlterNet, Bitch, ColorLines, and Curve. She currently resides in Calcutta, India.
Magazine

The first step toward addressing an issue is to make it visible. An alcoholic will fail to get sober until he or she admits to having a problem. Slapping around one's wife was not a punishable offence until it became socially and legally recognized as domestic violence. Visibility is gained through definition, and with visibility comes the power to create social change. Transgender and gender nonconforming people are just beginning to shed the cloak of invisibility that has shrouded their participation in social and political life.

Magazine

Conversations about polyamory – the practice of having more than one intimate partner at a time – are slowly finding their way into public consciousness. Two newly published books (Open: Love, Sex, and Life in an Open Marriage and Opening Up: A Guide to Creating and Sustaining Open Relationships) reflect an increasingly popular postmodern view of love and relationships led by post-second-wave feminist and queer communities.