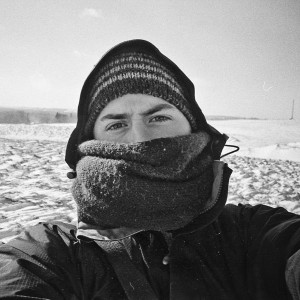 Jonathan Taggart is a Vancouver-based photojournalist and a founding member of the Boreal Collective, a Canadian assemblage of documentary photographers.  His work currently focuses on raising awareness of the challenges facing British Columbia's Indigenous populations, both urban and rural. His April 2009 photo essay in Briarpatch, "Salt & Earth," was nominated for a National Magazine Award in Photojournalism.
Magazine

In the winter of 2009, Drake and Jowje were expecting their third child. An Aboriginal couple in their early twenties, Drake was working construction whenever work was available while Jowje cared for their two boys — Hunter, age three, and Toby, eight months. Lucy was born in the spring.

Magazine

I first visited Whole Village in April 2007; over the course of the next 18 months, I lived on the farm in installations, working the land to earn my keep while photographing the community.