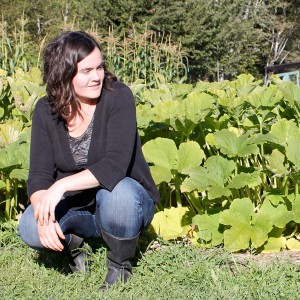 Nikko Snyder pursues small-scale farming, filmmaking, writing and food activism from her home in rural Saskatchewan. She recently spent three months working on an organic farm in B.C. in exchange for room and board.
Magazine

There are three things a farmer can't live without: a wheelbarrow, a dog and a pry bar." Maggie called this to me from just outside the barn, where she stood offering me the said pry bar. The dog looked up from where she lay lounging in the shade, and I paused where I crouched, preparing to heave a sizable boulder into the aforementioned wheelbarrow.

Magazine

What on earth is feminist porn, anyway? In an effort to answer that question, I tracked down Chanelle Gallant, the former manager of Good For Her and founder of the Feminist Porn Awards.