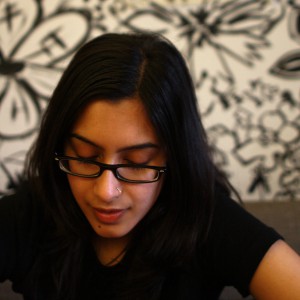 Sumayya Kassamali is a PhD student in Anthropology at Columbia University in New York, where her research interests lie in religion, ritual, imagination and insurgency, with a focus on Islam and the Middle East. She is currently organizing on campus with Students for Justice in Palestine, and has previously organized with No One is Illegal in both Vancouver (Coast Salish Territories) and Toronto.
Magazine

As the last 10 years have made painstakingly evident, imperial interventions in the Middle East and Pakistan have relied heavily on the conflation of the figure of the Muslim, the immigrant/outsider, and the terrorist within mainstream discourse. It is within this context that many have begun raising alarm over the looming demographic threat posed by domestic Muslim population growth.

Magazine

With Islam having moved to the centre of North American political discourse since 9/11, Muslim practices, cultural formations, sectarian divides, religious laws and political histories are being publicly scrutinized as never before. Grandiose proclamations of a "clash of civilizations" are now commonplace, as are routine examples of racial profiling, hate crimes, polls documenting shockingly discriminatory public opinions, and inflammatory rhetoric from public figures across the political spectrum.