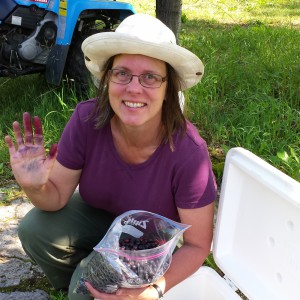 Cathy Holtslander works as the Director of Research and Policy for the National Farmers Union in Saskatoon. She and her partner Lyle Orchard also farm, growing certified organic grain near Mont Nebo, SK.
Magazine

Amid neoliberal government policies, rampant climate change, and corporate land grabbing, the National Farmers Union continues to fight for sustainability, income security, and farmers' dignity.

Magazine

Canadian farmers have successfully blocked genetically modified flax, wheat, and pigs. Now the fight is on to keep out Monsanto alfalfa. It's a fight farmers and their consumer allies can win, writes Cathy Holtslander.