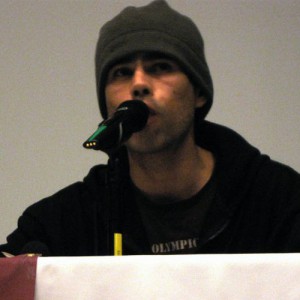 Gord Hill is a member of the Kwakwaka'wakw Nation on the Pacific Northwest Coast and has been active in Indigenous resistance and anti-capitalist movements for many years. He is also a writer, artist, and public speaker. He is the author of The 500 Years of Resistance Comic Book, The Anti-Capitalist Resistance Comic Book, and The Antifa Comic Book.
Online-only

A collection of comics by Gord Hill, a Kwakwaka'wakw artist, writer, and anti-capitalist, published in print issues of Briarpatch from 2018-2020

Magazine

"British Columbia" is unique in Canada for both the large number of Indigenous nations and the province's lack of Treaties. According to the 1763 Royal Proclamation, issued by the British after defeating France, no trade or settlement could occur in Indigenous territory without treaties.