Statement of Solidarity with Communities Affected by the Fort McMurray Fire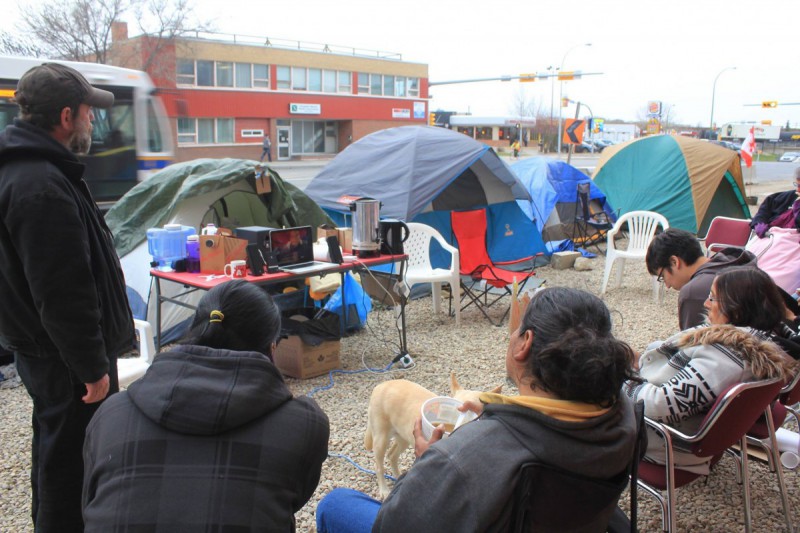 There are people here in the Colonialism No More camp who have close family members who have been displaced and had their homes destroyed by the Fort McMurray fire. Our hearts and prayers are with all the communities who have been affected by the historic climate violence of recent days.
We understand only too well that for Indigenous Peoples the displacement and dispossession caused by the Fort McMurray fire follows generations of ongoing displacement and dispossession caused by colonialism, capitalist resource extraction, and the legal and political structures that uphold them.
We mourn for the lives and communities that have been shattered by this historic fire. We share updates from our loved ones in northern Alberta here at camp. We know it is possible to build relations of mutual respect across the divides that have been imposed on Indigenous and settler people.
In the words of Eriel Deranger from the Athabasca Chipewyan First Nation: "Perhaps, we can look at this as an opportunity to re-evaluate the riches of the region, and build economies around sustainable and climate friendly enterprises that not only respect the environment, but the lives, livelihoods, cultures and rights of Indigenous communities in the region. Perhaps, this tragedy will present an opportunity to return to the true intent of Treaty."
The Colonialism No More camp outside the INAC regional office in Treaty Four Territory is a living model of the spirit and intent of Treaty. We are forging relations of solidarity, respect, and care in an honourable way.
Together we can put out the fire.