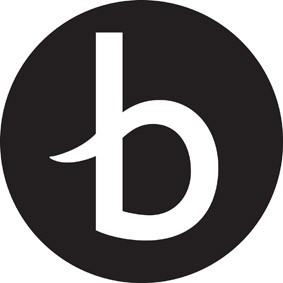 DEADLINE EXTENDED: Applications are now due at midnight on October 9, 2019.
Briarpatch Magazine is looking for a creative dynamo with business savvy, driven by a desire for social change, and excited to deliver great ideas into readers' hands. The person we're looking for is passionate about independent media and wants to work for a grassroots organization where progressive politics are at the heart of what we do and how we do it.
Briarpatch seeks a Publisher to jointly oversee the bi-monthly magazine. As one of two permanent full-time staff in a unionized workplace, the successful candidate will:
develop and implement plans to sustain and expand the magazine's subscriber and monthly donor base;
solicit significant and consistent advertising support;
develop a national and international presence for Briarpatch;
manage Briarpatch's finances and administration;
participate in creative planning for Briarpatch's editorial content.
Though no candidate is expected to have all of the following, the ideal candidate would have:
knowledge of, and affinity with, Briarpatch and its mandate;
a firm grasp of anti-capitalist/anti-colonial politics and social movement organizing;
strong leadership and team facilitation skills;
experience with organizational development and fundraising;
a socially minded entrepreneurial spirit and a head for finance, numbers, and small business management;
an ability to work independently and the initiative to problem-solve in a self-directed manner;
a track record of successful grant funding applications;
experience in administering a non-profit organization and/or periodical;
superb organization and time-management skills, including the ability to prioritize and tackle a wide array of tasks varying in urgency and importance;
strong communication skills and the ability to work co-operatively;
computer savvy and a familiarity with Microsoft Office (Word, Excel) and Adobe Creative Suite, as well as experience with web content management;
proficiency in graphic design;
interest in pursuing professional development and developing networks with other publishers and industry experts.
Please note that a desire and ability to pick up new skills is equally important as any of the above qualifications.
This position requires that the successful applicant live in or be willing to relocate to Regina, Saskatchewan, Treaty 4 territory.
Briarpatch particularly encourages applicants who are Indigenous, Black, or people of colour; low-income; women; LGBTQ2S+; disabled. If you would like, please indicate if you are a part of an equity-seeking group in your cover letter.
Staff of Briarpatch are members of the Retail, Wholesale, Department Store Union (RWDSU), Local 568. The position is paid $21.30 hourly at 35 hours per week, with a good health benefits package.
Please email the following to giv[email protected] no later than September 30, 2019:
A resumé;
A cover letter describing why you're the best candidate for this job and a creative or business accomplishment that you're proud of.
A sample letter (500 words max) to potential sustainers, including a two or three paragraph analysis (300 words max) of why you know the pitch will be successful; Briarpatch sustainers are monthly donors who give $5 or more every month. They receive an automatically renewing subscription and a holiday newsletter, as well as printed thanks in every issue. Briarpatch depends on sustainers for its financial viability.
We aim to contact shortlisted applicants by October 9, 2019.
Check out the FAQ below for additional details about the job.
Frequently Asked Questions
1. Is it possible for this to be a distance position?
No. The position requires that the successful candidate live and work in Regina.
2. Will there be assistance with finding accommodation in Regina?
Yes. Current staff and board of directors will engage our local networks to assist with securing immediate and longer-term accommodation.
3. Will there be financial assistance for relocating to Regina?
In the past, the magazine has undertaken fundraising efforts to assist with the expenses associated with relocating new staff to Regina, and we will gladly do so again.
4. What is the expected duration of the position?
There is much to learn for anyone filling one of the two full-time positions at Briarpatch and a great deal is invested by current staff and board members in hiring and training new staff. A minimum of two years in the position is expected.
5. What about wages and benefits?
Briarpatch staff are members of RWDSU Local 568. We recently re-opened the wage portion of the collective bargaining agreement (CBA) and raised staff wages: the position is currently paid $21.30 hourly at 35 hours per week. The CBA includes a good health benefits package. Further details can be discussed at the interview stage of the hiring process.
6. The job description includes financial and circulation data. What if I don't have experience with these?
Some type of financial management experience will be helpful, but our budget and day-to-day finance is easy to learn (and has backup: an outside bookkeeper comes in to manage our accounting system a couple times a month). Our trusty subscription database is also simple to use. Thorough training in our systems for both will be provided; just bring your attention to detail and business savvy!
7. Why is the current publisher leaving?
David Gray-Donald is moving on from the magazine after almost three years to pursue new opportunities. He will be available to discuss the position and the magazine directly with candidates after a shortlist has been selected by the hiring committee.
8. What is the window for the start date for the position?
November 1, 2019, with some flexibility.
Further resources on the Briarpatch website:
About us: http://briarpatchmagazine.com/about
Masthead: http://briarpatchmagazine.com/masthead
Media kit: http://briarpatchmagazine.com/advertise