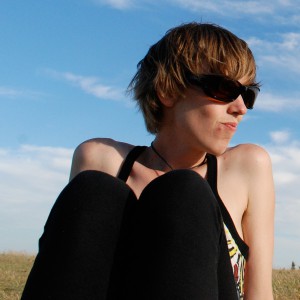 Rachel Penner contemplates life with her cat in Regina, Saskatchewan, and entertains herself by dancing, singing, and playing with words.
Magazine

This is the new Saskatchewan, a province of economic growth and prosperity, a place of "amazing opportunities" according to the province's Enterprise Minister Jeremy Harrison.

Magazine

On a snowy November day in 2007, my husband and I walked into the office of our local Manitoba Public Insurance representative and spread our birth certificates, marriage certificate, and SIN cards across her desk. We were determined to disrupt the cycle of male domination and hoped to gain the government's support. Eric and I had spent four years as de Waals before realizing that identifying ourselves with his birth name didn't reflect either our convictions or our relationship. So we decided to become Penner de Waals.