Writing Contest Now Open!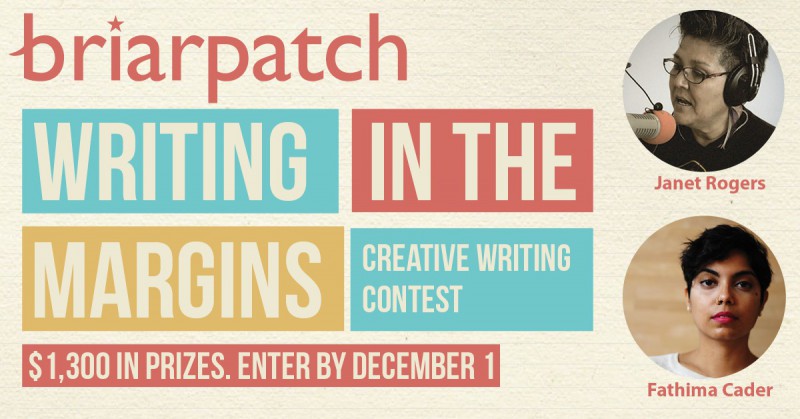 Briarpatch is now accepting submissions of original, unpublished writing for our 7th annual creative writing contest in the categories of creative non-fiction and poetry.
We're pleased to announce that poetry entries this year will be judged by Mohawk/Tuscarora poet from Six Nations, Janet Rogers; writer and human rights lawyer Fathima Cader will judge creative non-fiction entries.
With $1,300 in cash prizes, this opportunity is not to be missed!
Find all the details and entry information here.
Stay tuned for an interview with our judges in Briarpatch's November/December issue!
Deadline is December 1, 2017.